We are celebrating Volunteers Week, taking place from 1 – 7 June
Volunteers week is an annual celebration to thank all the wonderful volunteers who dedicate their time to helping others. Supported by us (CCA), Crawley Volunteers are celebrating local individuals by sharing their stories this week – why they chose to volunteer, which organisation they support and how their journey started. You can read about these stories below!
We will also be sharing some heartfelt testimonials from local volunteers and will share facts and tips about how you can get involved on our social media channels.
Most importantly, if you are interested in becoming a volunteer or an organisation looking for support, please get in touch. We can help! Please email info@crawleycommunityaction.org to get started.
We've been awarded a £178,639 grant from the National Lottery Community Fund
We are incredibly humbled to receive this grant from the National Lottery Community Fund which will develop our volunteering service, Crawley Volunteers. Over the next three years, this will allow us to recruit more volunteers and support local charities and community groups to find volunteers.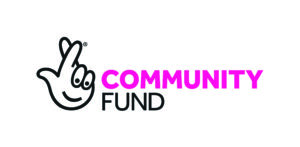 As part of this project, we are in a position to expand our team and we are looking to hire a full-time Crawley Volunteers Manager who will provide high-quality and responsive support to the voluntary and community sector.
We want to say a huge thank you to the National Lottery Community Fund and if you would like to apply for this role, please click here.
Volunteers and organisations we've supported!