Organisations
Organisation Login Organisation Register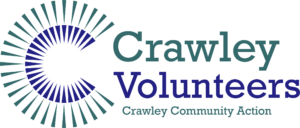 Help for organisations
Crawley Community Action offers our Members help with finding volunteers through our Volunteer Centre database and by advertising local opportunities.
If you are a charity, voluntary or community group looking for volunteers in the Crawley area, then you can register your voluntary roles with us for free.
To join us as a Member, find out more and apply here.
For further queries contact our Volunteer Manager, Emily Thorpe on 07716 641409 or email emily.thorpe@crawleycommunityaction.org