Volunteering in Crawley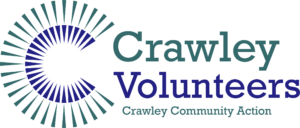 Crawley Community Action can help you find a volunteering role using our Volunteer Centre database.
Take a look at the current volunteering opportunities
If you want to see ALL available roles, then once you click on the button, simply scroll to the bottom of the Role Search page.
Register to volunteer on our Volunteer Centre database
Once your registration is completed, you will be able to register interest in available roles and organisations can invite you to apply.
Existing Volunteers Sign in
Volunteer Login Volunteer Register
If you would like more information or have any question, please visit our FAQs page below. For further queries contact our Volunteer Manager, Emily Thorpe on 07716 641409 or email emily.thorpe@crawleycommunityaction.org