Local help available
Sussex Partnership NHS Foundation Trust   

Offers crisis care for people in urgent need of help with their mental health.
Sussex Mental Healthline is now available 24 hours, every day.
Psychological support is also being offered to people who have general concerns about their mental health.
Time to Talk: Free Talking Therapies service to help with anxiety and depression.

Services now being offered by phone, video and webinars.
The CBT waiting time is still long.
Referrals from GP's by email or self-referrals online.
Mesothelioma Hope
They are a completely free informational resource covering the topics of mesothelioma and asbestos-related diseases. Information is verified by medical professionals and they have nurses on staff who answer calls and questions and help those in serious need by referring them to the most appropriate medical and legal professionals nation-wide!. They help patients:
Get examined to be properly diagnosed and staged
Connect with medical experts and cancer centers near them
Access financial benefits for cost-saving treatments
Locate new clinical trials and therapies across the country
Find groups for emotional support after a diagnosis
Read more & connect to them – Mesothelioma Emotional Support

They aim to provide families with comprehensive mesothelioma information approved by expert physicians, as well as supporting those affected through recovering funds for medical treatment and other expenses.
This website features the most comprehensive guide to mesothelioma, including general information about the disease, treatment, and symptoms –  100% free, and is also medically reviewed by doctors. Here is a list of some of the things they offer:
• A monthly online support group where they discuss a variety of topics pertaining to cancer patients. There are specific help available for Epithelioid Mesothelioma and Sarcomatoid Mesothelioma
• An on-staff doctor and nurse available to answer any medical-related questions.
• Patient Advocates that work 1-on-1 with individuals to help them find local doctors, treatment centers, and support groups.
Pathfinders 

An alliance of organisations working across West Sussex to offer a single point of access for Mental Health services. Visit their website here.
Sussex Oakleaf / BHT Sussex

Free support for people with mental health needs, those with a personality disorder and individuals at risk of homelessness.
Offering assessments and referrals welcomed.   
Up to 12 1:1 sessions over 3-6 months.
Services running online and by phone.
Groups are being held on Zoom.
Help desk open from 10:00 to 16:00, Monday to Friday on 01273 645400.
Advice and information on Facebook.
Be OK : Free mental health support for people aged 16 to 25.
YMCA DownsLink Group   

Youth advice centre at Foyer, open to community as well as residents.

Any young person under 16 in need of mental health support, can be supported with referrals to our Mind The Gap service, YMCA Dialogue Counselling or Youth Emotional Support.
Mind the Gap – Looking to open up service to 11- 25 year olds.
e-wellbeing – A website for young people around their emotional health and wellbeing:

Online information
Signposting
Self-referral link.

Relate North & South West Sussex 

Counselling and support on all aspects of relationships, for individuals, couples, families and children and young people aged 11 to 19.

Capital Project Trust         

Mutual support to improve mental health and rebuild confidence and skills through training, involvement and volunteering.
interactive supportive service via telephone, text and email providing regular contact to members.
internal Facebook group to provide information and assist people to make informed decisions.
Fortnightly newsletter.
Contact by telephone on 01243 869662 to register for more information.
Mind in Brighton & Hove                   
Peer Mentoring in Crawley, Horsham and Mid Sussex
They provide Volunteer Peer mentors who will meet with you weekly for 12 weeks. They have lived experience of mental health issues and can support you to:
Build on your recovery and help maintain your mental health
Feel less isolated
Develop new skills or start new social activities
Improve your confidence and realise your potential
Look at opportunities to be more involved in your community
To find out more, please contact: t: 01273 666950 e: info@mindcharity.co.uk or visit www.mindcharity.co.uk
Community Mental Health Advocacy
Our advocates can:
Help you to access services
Provide relevant information to help you consider your options
Help you to ask for changes to your care or treatment
Support you to prepare for meetings or appointments
Help you to tell people what you want or need
The contact details are : t: 01273 666950 e: info@mindcharity.co.uk or visit www.mindcharity.co.uk

Crawley Wellbeing           
A public health funded council employed free service, that supports the health and wellbeing of those who live and/or work in Crawley. Advice and support on how to make small changes to improve health and wellbeing.
Referrals possible by phone or email.
Telephone, email and online consultation service to support clients in a wide range of areas, including: weight management | exercise/ physical activity | nutrition | smoking cessation | alcohol reduction | sleep | low level mental health | general wellbeing
Find out what is being offered on their Facebook page and website.



Carers Support West Sussex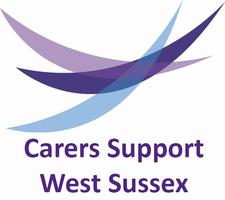 Carers Support West Sussex is a local charity working with and for family and friend carers. Their vision is to bring the day forward when family and friend carers are seen, heard, and included. They run Support Groups, a Carer Response Line, help carers access equipment to assist them in their caring role or provide funds so that carers can do something for themselves.
Get in touch on 0300 028 8888, email info@carerssupport.org.uk or visit www.carerssupport.org.uk to find out more.
Safe in Sussex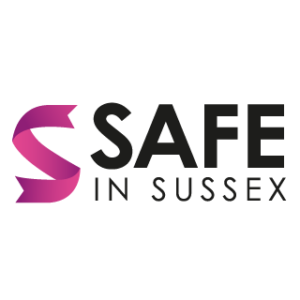 Domestic violence service for West Sussex. Get help from there here.
Freedom programme

childhood experiences support
5 online groups

Outreach – starting a helpline as cannot go into the community.

Autism Support Crawley   

Support group for and by parents and carers of children and adults on the Autistic Spectrum or with other social communication difficulties.
Dedicated volunteers are using their Facebook page to provide support and signposting.
More information on their website.

Sussex Recovery College     

Free educational courses that focus on mental health and recovery

Moving activity online.
Courses will be open to all and enrolment via website.

Rethink Asian Mental Health Helpline   

Helpline providing confidential, emotional support and information in Asian languages for anyone affected by mental health issues.

Service still available via single phone line.
Free call number and opening times are given on the Rethink website

Streetlight UK   

Specialised support service for women involved in prostitution across Sussex, Surrey and London.
Sussex and Surrey teams continue to support women involved in prostitution by providing self-care kits, online outreach, and 1-2-1 support.
Contact them online here