Volunteers Week – 1st – 7th June 2022
Caroline Grey.
As you already know, this week, from Wednesday 1 to Tuesday 7 June, we are celebrating Volunteers week by talking to local volunteers who dedicate their time to the Crawley community.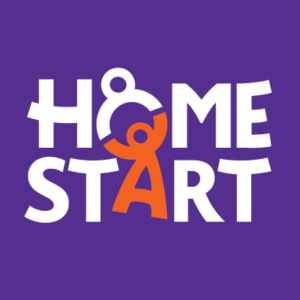 Caroline Grey received an email from Forest School in Horsham, where her son was attending, requesting volunteers to help HomeStart. A local community network of trained volunteers and expert support assists families with young children through challenging times.
Caroline volunteers every Thursday between 09:30 – 11:30 at Twiglets playgroup and 12:30 to 14:20 at Toddle in Tailgate. She helps the team with setting up and cleaning down, and when the playgroup starts, she happily plays with the children and discusses parenting issues with the attending parents.
We asked Caroline why she became a volunteer, and this is what she had to say: "As I am self-employed, I could release a couple of hours a week to volunteer. Having been in the same job for decades, I feel as though I have other qualities, I'd not yet made use of. Not having grandchildren yet, it seemed only right to help play a part in bringing up a child and be part of a charity that is a safe place for parents."

Caroline continues: "I feel I can help the families in two ways. One is giving the parents a little bit of time out, especially at Twiglets (multiple births), so they can talk and make friendships with other parents while I interact with their children. Secondly, having had four children of my own, I can discuss worries and give advice on preschool children whether it is playing techniques/ eating or sleeping issues/ potty training etc."
 It was an absolute pleasure speaking to Caroline. She is so enthusiastic about volunteering and said on many occasions that it gives her a real sense of satisfaction that she may have helped a family, even if only in small ways, it might make a big difference, and we agree entirely.
We asked Caroline for her advice on what she would say to someone who was thinking of becoming a volunteer, and this is what she said: "Do it!! It's fun, meeting new people, making new friends, and having only a couple of hours a week and a real sense of achievement."
If you are thinking about becoming a volunteer or you are an organisation that is looking for volunteers, be get in touch:
Thank you.