Social Prescriber (Health Inequalities)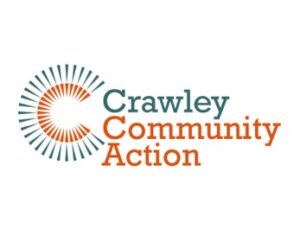 Recruiting Organisation: Crawley Community Action
Working hours: 14-21 hours a week (subject to negotiation)
Salary: £26,000 per annum pro-rata
Contract: December 2023 (extension subject to funding)
Location: Crawley
Crawley Community Action is a charity which enables and supports volunteers, volunteer groups and charities in and around Crawley. We advocate for the voluntary and community sector with local government and other statutory authorities. We've been supporting Crawley's community and voluntary sector for over 60 years. 

Social Prescribers help to reduce health inequalities by supporting people to unpick complex issues affecting their wellbeing and enabling them to have more control over their lives.
Job Overview
We are looking for an enthusiastic, self-motivated, and dynamic individual to join our team. Someone who is able to hit the ground running with the experience, creativity, confidence and drive to work with our clients. You will join our team of Social Prescribing link workers at Crawley Community Action as well as working in collaboration with social prescribers across Crawley.
As a Social Prescribing link worker, you will have good knowledge of health, social care, and voluntary services in the area and able to use this knowledge to coproduce personalised care plans for people you serve. You will be empathetic, enthusiastic, and committed to making a positive difference. You will have the ability to build an instant rapport with clients alongside a pragmatic and proactive attitude that enables people to achieve the goals that matter to them.
We welcome applications from people with diverse backgrounds and experience.
Due to the nature of this role, it is essential that the post-holder has a full, clean driving license and access to a fully insured vehicle. You will also be required to have a DBS check.
Please read Job Description and Person Specification – SPLW (Health Inequalities) – JD&PS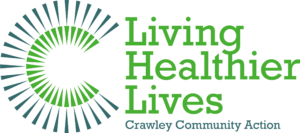 If you would like an informal discussion about this role, please contact Luke Boucher on 07719 103291.
To apply for this role, please complete the attached application form & Monitoring form and return to hr@crawleycommunityaction.org
Application Form – Application Form 2023
Monitoring Form – CCA Monitoring Form
Closing date for applications: CLOSED
We may close this recruitment if we receive suitable applications before the advertised closing date.  If you intend to apply for one of these roles, please do so immediately.
Interview Date: 22 March 2023