Sussex Interpreting Services explains people's rights to an interpreter and how to access their services
Sussex Interpreting Services (SIS) has created some short videos for people with language needs in Sussex.  There are currently 7 different language versions: English, Arabic, Bengali, Farsi, Polish, Romanian and Spanish.
The videos explain: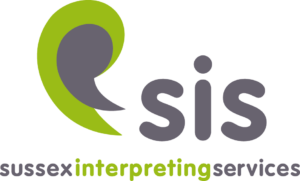 People's rights to interpreting at appointments with public services
How to contact SIS to book an interpreter for an appointment
How to contact SIS for other support e.g. making GP appointments, registering with a GP surgery, getting access to other public services or support.
All of them can be found here: https://youtube.com/playlist?list=PLUhlUsdNMIeqfGHgTVNmXGWHWVGz0SlK-
Or links for individual videos are here:
English – https://youtu.be/04xvhL_r5fw
Arabic – https://youtu.be/XpJ09OMoRwU
Bengali – https://youtu.be/ocsToppE4_U
Farsi – https://youtu.be/xC6aOo975nA
Polish – https://youtu.be/V8cOsepRo8A
Romanian – https://youtu.be/hxlicVP57gM
Spanish – https://youtu.be/_BG1NCSFFGw