Relate turns 60!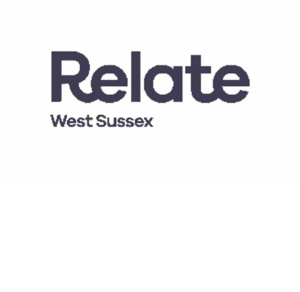 The charity Relate West Sussex, which offers counselling for all relationships, is 60 years old this year. Not only has the charity got a new look logo, but as part of their Diamond Anniversary celebrations, Relate have organised a 60 Day Challenge Fundraiser to raise £6,000 to offer low-cost counselling for anyone who may need it.
Relate's main office is based on The Orchard in Brighton Road, Crawley and their counselling service is offered in towns and villages across West Sussex. The service has grown over the years and offers counselling for couples, families, children and young people and individuals.    In addition, psycho-sexual therapy is also offered to any couple who may be experiencing sexual problems in their relationship.
The breakdown of any relationship has an emotional impact on everyone involved says Lisa Phillips, Centre Manager.  Family breakdown can potentially cost local authorities and consequently the tax payer thousands of pounds in family intervention support, social services, and increased housing need. "It's in all of our interests to prevent an acrimonious breakdown in family relationships and Relate's counselling service does just that, by helping people to have difficult conversations about life's challenges, in a safe space."
Young people's counsellor Nicola Platts says young people are struggling with poor mental health, anxiety and thoughts of suicide "now, more than ever, young people need our support, especially after the pandemic."
Relate want to encourage as many people as possible to participate in their fundraiser by creating their own 60 themed Challenge and finding sponsors to support walking, swimming or cycling 60 miles in 60 days. Other ideas for challenges include baking 60 cakes to sell at a local event, holding a 60s themed evening and asking for donations, selling crafts that you make and raising £60.  You can also make a one-off Diamond donation of £60.   Every penny counts and helps Relate to reach their goal of making Relate counselling in West Sussex accessible all.
The 60 Day Challenge begins on 12th September and ends on Thursday 10th November 2022 at Relate's Anniversary celebrations.
For more information please see Relate's Just Giving page at
Relate 60-Day Challenge – JustGiving.  For more information email 60daychallenge@relatesussex.org
Follow Relate on Facebook or Instagram to see their wellbeing tips for each of the 60 days.
For information on counselling, please telephone 01293 657055 or email reception@relatesussex.org