Trustee needed for Crawley Friends Housing Association Ltd       
The Crawley Friends Housing Association (CFHA) is a charity which provides temporary accommodation and support at 'Camfield' for 24 homeless people in Crawley, West Sussex. They are a small charity with a BIG mission. Camfield has operated for over 50 years as a staging post to enable people to re-build confidence, find future accommodation, and acquire the skills to live independently.
They are recruiting two Trustees to complement the existing team to provide expertise, oversight, and support to the organisation. As part of succession planning, one new Trustee will assume Charity Secretary role later in 2023. This role works closely with the Chairperson in enabling the charity board by organising and preparing for meetings, producing minutes of trustee meeting and consulting with other Trustees on key areas. The other new Trustee will join the board and support / lead in some of the other key areas listed below.
Whichever role appeals, bringing your passion and expertise to the voluntary board will help them to deliver their mission to support people in the community when they need it the most. Whether you are an experienced Trustee or wanting to take your first step at board level, they want to hear from you. They particularly encourage applications from minority ethnic candidates and members of the LGBTQ+ community who are currently under-represented on the board and who can therefore bring a different voice to an experienced and talented team.
Necessary skills and experience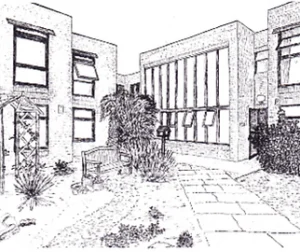 Have a passion for their mission to support homeless people in the society.
Willingness to speak your mind, listen to the views of others and work as part of a team.
Excellent communication skills, both spoken and written and the ability to cooperate with people
from different cultures and backgrounds.
A forward-looking approach and ability to navigate and problem-solve
Experience in the following areas useful but not essential
Charity fundraising and income generation
Charity legal and governance
Managing IT and Information security
Strategic communication and marketing
Safeguarding (Adults)
Developing skills for independent living
Building project management
Management of an HMO, ideally in charity or housing association setting extending to building safety and general maintenance
For the Trustee Secretary role, additional interest and skills in the following are desirable. Training through a hand-over period will be available.
Meeting organisation and administration
Project management (formal or informal)
Producing high quality written records and action plans
Using Microsoft Office or similar
Adaptability
Collaboration and leadership
As a Trustee you will have the opportunity to:
Influence a small charity with a BIG impact in Sussex
Work with fellow trustees to shape, drive and monitor the charity's strategy
Improve the health and wellbeing of people and communities
Promote the work of the charity externally
Develop your board-level oversight and leadership skills
More information on – https://www.crawleyfriendsha.org.uk
To apply: Please send a covering letter and CV to Secretary to Trustees at committee@crawleyfriendsha.org.uk
Closing Date: 30 Jan 2023