Wellbeing Lead Counsellor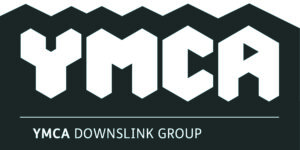 Recruiting Organisation: YMCA DownsLink Group
Working hours: 22.5 hours a week
Salary: £32,750 per annum pro rata
Contract: Permanent
Location: Hove, East Sussex
YMCA DownsLink Group is a charity working to transform the lives of vulnerable young people, working to prevent youth homelessness and provide a home to 763 young people every night. They reach a further 10,000 young people and their families through our other key services, such as counselling, support and advice, mediation and youth work. This is challenging yet rewarding work that helps the young people they support to belong, contribute, and thrive.
The Wellbeing Service is a collaboration between YMCA DLG, Sussex Partnership Foundation Trust and Southdown. As part of the Children & Young People's (CYP) Wellbeing Service, YMCA DLG offer a range of short-term interventions tailored to young people's presenting needs and age.
The Role:
They are looking for a permanent, part-time (22.5 hours per week) Wellbeing Lead Counsellor to join their experienced and enthusiastic counselling team to coordinate and deliver an innovative and clinically excellent mental health and wellbeing service.
You will lead a team of therapists in delivering effective therapeutic interventions to children and young people, ensuring that these interventions are of a high quality and adhere to BACP guidelines and are evidence informed treatments.
There will be an expectation for this role to include counselling delivery to children and young people.
You will take a lead role in identifying the needs of service users, staff training needs and improving processes and procedures.
You will also lead on group program development and delivery and improving routes of access for service users.
In addition, you will be the point of call for safeguarding concerns with direct reports and liaise with the service manager or senior therapist for further advice as and when necessary
Your expected working pattern is Wednesday 9am-5pm, Thursday 10am-6pm and Friday 10am-6pm – Some flexibility around Wednesdays and Thursdays. This will be a face-to-face role based in Brighton & Hove.
Who You Are:
You will have a Graduate or Post Graduate level Counselling Diploma or equivalent, (ideally 2 years minimum duration including personal counselling or psychotherapy), and BACP Accreditation/eligibility for accreditation or BACP Registration, or be accredited with other relevant professional bodies (UKCP/HCP).
You will be a confident, organised individual with some experience of project development work, including project monitoring, evaluation and reporting. Your ability to manage your time and, more importantly flag issues and queries to the wider team is essential. You will already have experience of supporting vulnerable young people to include working with risk issues such as self-harming and substance misuse, along with experience of Trauma-Informed practice and working with complex safeguarding situations.
As an organisation, they are committed to the continued professional development of all colleagues, providing an extensive programme of formal learning opportunities and supported by an organisational wide culture of learning.
As part of our commitment to being a Trauma-Informed Organisation, all frontline staff have access to regular group Reflective Practice Supervision and for therapeutic roles, they offer clinical supervision.
How to Apply:
You can apply via website link here.
Please download a job pack from the same page for more information about other benefits offered.
If you would like an informal discussion about this post, please contact: conrad.foote@ymcadlg.org
YMCA DownsLink Group welcomes applications from all sections of the community. They value diversity and promote inclusion, which they demonstrate through their activities, as well as in their policies and working practices. Reinforced by their culture and values, they seek to create an inspiring and inclusive place to work.
YMCA DLG requires all staff and volunteers to be committed to safeguarding and promoting the welfare of children, young people and vulnerable adults and to respond proactively to safeguarding concerns. Successful applicants are required to undertake an Enhanced Disclosure via the Disclosure and Barring Service (DBS).
For questions regarding this role or to request another application format: please email at recruitment@ymcadlg.org
Closing Date: 15 May 2022