Youth Advice Centre Service Manager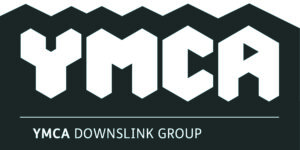 Recruiting Organisation: YMCA DownsLink Group
Working hours: 37 hours a week
Salary: £33,665 per annum
Contract: Permanent
Location: Crawley
This is an exciting opportunity for a motivated individual to develop a local Youth Advice Centre (YAC), focusing on a number of workstreams relating to the mental health and wellbeing of children and young people living in West Sussex.
YAC in Crawley was established as a community-based youth hub for information, advice and counselling in 2019 to support the wellbeing of children and young people (11-25), as well as supporting the development of targeted youth provision in the locality working with commissioners and other stakeholders to provide early intervention and prevention services.
The YAC Services Manager will ensure the day-to day operational management of and delivery at the Youth Advice Centre in Crawley building upon the YMCA offer and working with partners and stakeholders to develop an integrated youth hub. The role will also lead on some broader prevention and earlier intervention activities that support place-based plans as determined by the West Sussex Mental Health and Emotional Wellbeing strategy and Thrive framework.
The majority of this role will be spent on site in the service, supporting staff as they are quite a new team.
The post holder must be present and connected to the young people using the services in their community.

Expected working pattern is Monday – Friday, working between 9am – 6pm, there may be some very limited out of hours planned in advance

.
ABOUT  YOU 
They know that there are great candidates who will not fit everything described, or who have important skills that have not been mentioned. If that is you, please do not hesitate to apply and tell about yourself
Ideal candidate will have-
an excellent understanding of the needs of children and young people aged (13-25)
have a background in youth provision, ideally with a good understanding of safeguarding, emotional & mental wellbeing issues and drop-in advice provision.
You will be a solution focused manager that is able to lead a small team of staff and volunteers and be an ambassador for the work of the YMCA building strong relationships with other agencies and other services within the organisation.
You will thrive on a varied workload and work closely with the Head of Service, our fundraising team, and key stakeholders to be able to identify and respond to meet the needs of children and young people living in West Sussex.
You will have solid experience in safeguarding, child protection and/or protection of vulnerable adults as well as knowledge of issues affecting vulnerable children, young people and adults.
If you would like any further information or an informal discussion about this post, please contact rachael.toner@ymcadlg.org
They are committed to policies and practices of equity, diversity, and inclusion and to supporting our people to make sure  culture is consistent with this commitment. They encourage applications from people from all sections of the communities that they serve. They particularly welcome applications from People of Colour and minoritised white communities, people who are LGBTQU+, and people with disabilities and neurodiversities because these groups are currently under-represented in our workforce.
Accessibility – If you require assistance or have questions regarding the application process, please contact them. If you are local to the Head Office in Hove, they can provide you with a paper copy of the job advert and application form. If you are not local, they can post these to your preferred address. If you require these documents in another format, please let them know.
For more information on their efforts to build an inclusive workplace, and how they can support you with your application, please see the application pack.
YMCA DLG requires all staff and volunteers to be committed to safeguarding and promoting the welfare of children, young people, and vulnerable adults and to respond proactively to safeguarding concerns. Successful applicants are required to undertake an Enhanced Disclosure (including the Children's barred list and the Adults' barred list) via the Disclosure and Barring Service (DBS).
Please apply for this role via website: https://careers.ymcadlg.org/job/429004
Closing Date: 1 August 2023