Team Coordinator – Dementia Lead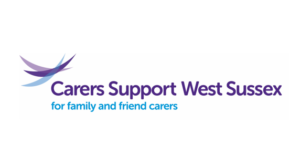 Recruiting Organisation: Carers Support West Sussex
Working hours: 37 hours per week (9am till 5pm, with flexibility)
Salary: £27,037 per annum
Contract: Permanent
Location: Remote First with some travel across Crawley and Mid Sussex.
The Team Co-ordinator is a key operational post and is responsible for providing tailored information and support to carers and supporting the Locality Manager to lead a team of Carer Support Wellbeing Workers. Providing line management and specialist guidance, this role is key in the development of a strong local team who can support carers in their local community with high quality information and advice.
They have 4 Locality Managers and 6 Team Co-ordinators who cover the 7 Districts in the county. The post holder will use their excellent knowledge of carers services in West Sussex, their skills in building partnerships and management to support the team to develop their local knowledge and to ensure that Carer Support West Sussex is well linked to local services in Crawley and Mid Sussex to better support carers.
This post reports into the Mid Sussex & Crawley Locality Manager. The role is a mix of remote / homeworking and community venues, visiting the West Sussex offices and travel across the Districts with mileage base from the appropriate CSWS office.
Apply via website here: https://carerssupportwestsussex.livevacancies.co.uk/#/job/details/57
Closing Date: 26 Aug 2022