Support Project Worker – Horsham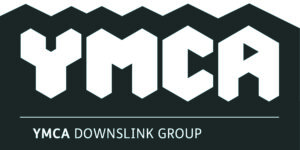 Recruiting Organisation: YMCA DownsLink Group
Working hours: Full-time (37.5 hrs per week)
Salary: £26,425 per annum
Contract: Permanent
Location: Horsham
YMCA West Sussex Transitional housing provides safe, secure accommodation for young people with an age range of 18-35, who have been, or are at risk of homelessness. They offer a support package alongside the accommodation to actively encourage residents into education, training, employment or voluntary work. They will work with residents to coach them in life and social skills, enabling them to move successfully into independent accommodation and for them to successfully sustain a tenancy. The accommodation is mainly shared three-bedroom houses, there are also self-contained units where the residents will be responsible for all their utilities and these properties allow us to offer the support and encouragement to sustain a tenancy.
The Role
Horsham Y Centre supports 50 young people aged 16-25 to alleviate the risk of or impact of homelessness. The project is staffed 24 hours a day with a support team, night team and management based onsite. The service aims to support residents into independent accommodation through life skills support. Situated in the middle of Horsham, the project has strong links with and contributes to the local community.
They are looking for a Support Project Worker who can –
support a caseload of young people to develop living skills such as cooking, cleaning, budgeting, managing behaviour, seeking and securing employment and making wise decisions.
You will bring your own individual and unique qualities to the team for the betterment of the team dynamic.
You will work on a rota shift pattern, ensuring young people at the service have non-judgemental, objective and supportive staff during the day.
You will develop your working knowledge of psychological models to aid in creating and finding solutions with the young people in the service.
You will also support young people to safeguard themselves against abuse and risk.
You will complete reports, support plans and risk assessments on time and to a high standard.
This role is based on site at the Horsham Y Centre on a three-week rolling rota with shifts of 8am-4pm, 10am-6pm and 1pm-9pm. You will work one Saturday every three weeks. This rota pattern is subject to review.
Who you are
The successful applicant will have experience of working in housing and of supporting young people.
You will have good knowledge of Safeguarding and good personal boundaries.
You will also have strong self-reflection skills and the ability to dynamically risk assess and de-escalate situations.
You will have excellent administration and IT skills.
Successful candidates will already have the right to live and work in the UK
There may be great candidates who will not fit everything described above, or who have important skills not mentioned. If that is you, please do not hesitate to apply and tell them about yourself.
Read more: Project Worker – Job-Profile
How to apply:
If you would like an informal discussion about this post, please email david.martin@ymcadlg.org
Should you require any assistance with our application process, please email  at recruitment@ymcadlg.org
Please ensure you fully complete the online application form and upload a copy of your CV
YMCA DownsLink Group welcomes applications from all sections of the community. They value diversity and promote inclusion, which they demonstrate through their activities, as well as in their policies and working practices. Reinforced by their culture and values, they seek to create an inspiring and inclusive place to work.
YMCA DLG requires all staff and volunteers to be committed to safeguarding and promoting the welfare of children, young people and vulnerable adults and to respond proactively to safeguarding concerns. Successful applicants are required to undertake an Enhanced Disclosure via the Disclosure and Barring Service (DBS).
Closing Date: 25 Sep 2023