Bank Support Project Worker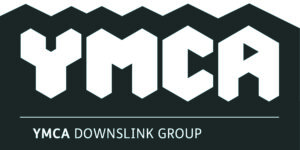 Recruiting Organisation: YMCA DownsLink Group
Working hours: Varied shifts / hours
Salary: £11.34 per hour
Contract: Permanent
Location: Crawley, Horsham and Worthing
The Role
As a Bank Support Worker, you will work proactively, creatively and effectively alongside young people to develop their assets and talents and to acquire the skills they need to live independent and fulfilling lives.
You will contribute to the smooth and safe running of the services by providing consistency and reliability.
This will involve recording incidents, accidents and safeguarding issues and sharing information with relevant colleagues.
You will also undertake housing management and health and safety-related tasks as required.
This includes fire, gas and water safety, and buildings inspections.
They are looking for Bank Support Workers that can cover all areas of West Sussex including Crawley, Horsham and Worthing. Becoming a Bank Support Worker is a great way into the organisation and can be used as a stepping stone to other roles.
This role has a flexible range of shifts; the hours can include evenings, weekends and bank holidays.
Who You Are:
You will ideally have experience of working with a similar client group and a good understanding of the key risks, challenges and opportunities for young people.
You will be able to inspire and work proactively with young people to develop their talents and achieve the skills they need to maintain their lives independently.
An excellent planner and organiser, you will be able to manage lots of tasks at the same time and keep appropriate records.
You will be able to build strong relationships with other members of your team and will make sure that handovers are robust and clear.
Successful candidates will already have the right to live and work in the UK
Great candidates may not fit everything that have been described above, or who have important skills that have not been mentioned. If that is you, please do not hesitate to apply and tell them about yourself.
How to Apply:
You can apply via website link here.
Please download a job pack from the same page for more information about other benefits offered.
If you would like an informal discussion about this post, please contact: becky.harding@ymcadlg.org
Please note this is a rolling advert; applications will be reviewed regularly and interviews arranged on a rolling basis.
YMCA DownsLink Group welcomes applications from all sections of the community. They value diversity and promote inclusion, which they demonstrate through their activities, as well as in their policies and working practices. Reinforced by their culture and values, they seek to create an inspiring and inclusive place to work.
YMCA DLG requires all staff and volunteers to be committed to safeguarding and promoting the welfare of children, young people and vulnerable adults and to respond proactively to safeguarding concerns. Successful applicants are required to undertake an Enhanced Disclosure via the Disclosure and Barring Service (DBS).
For questions regarding this role or to request another application format: please email at recruitment@ymcadlg.org
Closing Date: 13 July 2023