Support and Advice Worker
Recruiting Organisation: YMCA DownsLink Group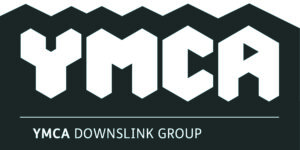 Working hours: 22 hours a week
Salary: £24,240 per annum, pro rata
Contract: Fixed term contract until 31 March 2023 (with the possibility of extension)
Location: Crawley, West Sussex
The YAC (Youth Advice Centre) in Crawley provides young people (aged 11-25) from Crawley and surrounding areas with information, advice, guidance, counselling and targeted youth services. They are seeking an experienced Youth Worker on a part-time to join the rapidly growing YAC team in Crawley, in a role focused on providing support & advice to young people living in the community through open-access drop-in service.
In this role you will support children and young people through a broad range of evidence-based interventions, implementing a solution-focused model.
You will offer preventative work, crisis support and assistance with transitions & onward referrals, linking young people in to a broad range of services and interventions in Worthing.
The key responsibilities are:
~ Sensitively deliver information, advice and guidance support to young people, providing a wide range of evidence-based information on a wide range of issues and connecting young people with internal and external support pathways.
~ Provide a safe space where all service users' identities are respected, and their needs are met.
~ Appropriately respond to any safeguarding concerns in line with YMCA DLG policy and procedures, alerting the YAC Manager of any concerns and taking appropriate actions to keep young people safe.
You will be located at the Youth Advice Centre in Crawley, Mondays, Tuesdays and Fridays from 10.30am to 6.30pm
Who You Are
They are looking for an experienced and enthusiastic youth worker, who has experience of providing information, advice, and guidance to young people (aged 11-25), including those who are vulnerable or in crisis. They are particularly interested in candidates who have experience of working with young people from underserved communities, including BAME, LGBTQU+ and Neurodiverse young people.
You will have training in a wide range of emotional wellbeing interventions or a post-graduate level in counselling or equivalent qualification. Ideally, you will already have knowledge of children and young people's services in Worthing. In addition, you will need to be creative in how you approach your work, ensuring that the service delivered is accessible to young people with varying needs and be prepared to adapt support in a holistic and personalised way.
There can be great candidates who will not fit everything described above, or who have important skills  not been mentioned. If that, is you, please do not hesitate to apply and tell about yourself.
If you would like an informal discussion about this post, please contact elinor.adie@ymcadlg.org
How to Apply:
You can apply via website link here.
Please download a job pack from the same page for more information about other benefits offered.
YMCA DownsLink Group understand that young people from BAME and LGBTQU+ communities are disproportionately affected by youth homelessness and mental health issues and that this issue is compounded by a lack of representation from these communities within the workforce. As such, they would particularly welcome applicants from the under-served communities they hope to reach through this role.
YMCA DLG requires all staff and volunteers to be committed to safeguarding and promoting the welfare of children, young people and vulnerable adults and to respond proactively to safeguarding concerns. Successful applicants are required to undertake an Enhanced Disclosure via the Disclosure and Barring Service (DBS).
For questions regarding this role or to request another application format: please email at recruitment@ymcadlg.org
Closing Date: 31 August 2022
Interview Date: 5 September 2022
Please note this is a rolling advert; applications will be reviewed regularly, and suitable applicants will be invited to attend interviews on a rolling basis. Please apply early to avoid disappointment.