Step Down Support Project Worker
Recruiting Organisation: YMCA DownsLink Group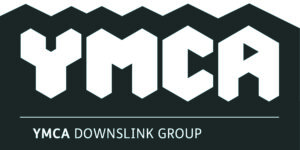 Working hours: Full-time, 37.5 Hours
Salary: £24,445 per annum
Contract: fixed-term until 31 March 2023
Location: Hove, East Sussex
St. Patrick's provides 29 units of accommodation for single homeless people and rough sleepers in five- and six-bedroom flats with shared kitchen/lounge and bathrooms, including a limited number with dogs. The service provides a 24-hour accommodation-based assessment and support service and operates 365 days a year. The Step Down contract supports up to 6 people with housing needs upon discharge from hospital to settle post-discharge and move into more suitable accommodation. The beds are situated across 2 sites, one being St Patrick's, the other being New Steine Mews.
The Role
They are looking for a  Step Down Support Project Worker to support up to six people experiencing homelessness on discharge from Royal Sussex County Hospital. The objective of the role is to support Step Down clients with medical appointments and meaningful occupation of their time as they secure longer term suitable accommodation. This allows for a broad and creative approach to support within the partnership with ARCH, Justlife, Housing Options and BHCC Commissioners.
In this role –
You will support clients from assessment to discharge from Royal Sussex County Hospital.
You will support project staff by taking a lead on the six client's support and by liaising with the Step Down Partnership to mitigate enduring health and housing issues.
You will also promote the work of Step Down with our partners in the sector.
They will consider job sharing as an option; please email sophie.pratt@ymcadlg.org before applying if you are interested.
The expected working pattern is Tuesday to Saturday and will be based around a rota pattern. Your hours will be negotiable and can be discussed at interview.
Who You Are
They are looking for someone who is creative, solution-focussed and passionate about working with vulnerable people. The successful applicant will be professionally curious and boundaried. You will have a can-do approach to supporting clients as they pursue their interests, to helping with cooking and cleaning and to taking up activities and hobbies with clients.
Candidates will already have the right to live and work in the UK.
There may be great candidates who will not fit everything described above, or who have important skills not mentioned. If that is you, please do not hesitate to apply and tell them about yourself.
How to apply:
If you would like an informal discussion about this post, please contact sophie.pratt@ymcadlg.org
YMCA DownsLink Group welcomes applications from all sections of the community. They value diversity and promote inclusion, which they demonstrate through their activities, as well as in their policies and working practices. Reinforced by their culture and values, they seek to create an inspiring and inclusive place to work.
YMCA DLG requires all staff and volunteers to be committed to safeguarding and promoting the welfare of children, young people and vulnerable adults and to respond proactively to safeguarding concerns. Successful applicants are required to undertake an Enhanced Disclosure via the Disclosure and Barring Service (DBS).
Closing Date: 14 Aug 2022
Interview Date: 18 Aug 2022