Senior Take Home and Settle Coordinator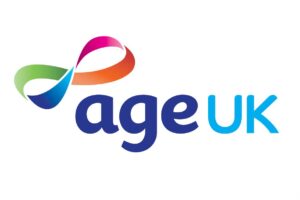 Recruiting Organisation: Age UK West Sussex, Brighton & Hove
Working hours: 25 hours a week
Salary: £16,216 (£24,000 FTE) with enhanced rate for weekend working
Location: East Surrey Hospital, Redhill (Hybrid Working)
Age UK is the UK's leading charity enabling older people over 50 to Love Later Life. Age UK West Sussex, Brighton & Hove (AUKWSBH), is an independent local charity working in the community to help older people, their families and their carers. They provide an array of services and activities that meet the needs and interests of the communities they support, providing opportunities for people to get out, have fun, socialise and build friendships. Their vision is to inspire and enable people in West Sussex, Brighton & Hove to Love Later Life. It really is a great place to work if you really want to make a difference in people's lives.
The Role
AUKWSBH is recruiting a caring, reliable and empathetic person to join the 'Take Home and Settle Team' as a Senior Coordinator. You will be line managing the TH&S team, whilst providing support to patients who have been discharged from hospital.
You will be required to collect patients from the hospital discharge lounge and settle them at home, making sure they are safe and comfortable.
You will line manage their dedicated team of coordinators as well as supporting the Integrated Health Manger.
This is a great opportunity for someone who really wants to help their local community.
You will provide older people with the support they need to return home safely on hospital discharge providing practical support in their home and refer into other services for ongoing support where required.
The successful applicant will need a practical approach, good people skills and will require a full driving license and use of a car for taking patients home in.
This is a hugely rewarding role for the right person.
You will be working as a part of a team that provides invaluable support to older people in the community after being discharged from hospital.
You will be an excellent team player, working as part of a team that provides invaluable support to older, who will be at the heart of every action you take and decisions you make.
The role is 25 hours a week, with flexibility over working days/pattern but will be worked on a 4 week rolling rota, with some weekend working. Workings days can be discussed at interview. Hybrid working is offered with a mixture of office, out in the community and homeworking.
Job Description: Senior TH & S Coordinator – JD
Benefits
At AUKWSBH staff benefits include:
Flexible Working Option
Ongoing professional training and development
28 days annual leave (plus bank holidays) pro-rata for part time staff
Health Cash Plan
To arrange an informal chat, please contact Svetlana Dinkovski on 07715521802 or email svetlana.dinkovski@ageukwestsussex.org.uk
To apply please download an application form from here or email your CV with a full covering letter referring to the person specification, as to why you are suitable for the role to recruitment@ageukwestsussex.org.uk
Closing date: 6 Jan 2023, 9am
Interview Date: TBC