Safeguarding Lead
Recruiting Organisation: YMCA DownsLink Group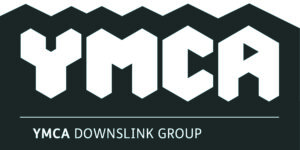 Working hours: 22.5 hours a week
Salary: £32,320 per annum pro rata
Contract: Permanent
Location: Hove, East Sussex
YMCA DownsLink Group is a charity working to transform the lives of vulnerable young people, working to prevent youth homelessness and provide a home to 763 young people every night. They reach a further 10,000 young people and their families through our other key services, such as counselling, support and advice, mediation and youth work. This is challenging yet rewarding work that helps the young people they support to belong, contribute, and thrive.
The Role:
They are looking for a permanent, part-time (22.5 hours per week) Safeguarding Lead to join their experienced and enthusiastic safeguarding team. In this role you will support the management of safeguarding activity and multi-agency interventions around earliest help as well as the escalation of risk to statutory agencies.
You will be a point of advice and support for safeguarding alerts raised by staff, and provide oversight and expertise to manage active cases, supporting staff / teams appropriately to ensure that children and adults at risk are reported appropriately to statutory services.
You will also support staff to manage the growing complexity of the service users.
In addition, you will support YMCA DLG's Safeguarding Strategy and the delivery of the safeguarding operational plan, working closely with managers to ensure best practice in terms of training, policy and processes.
You will maintain up to date knowledge on legislation, policy and recognised best practice, regarding the protection of children and adults at risk.
In addition, you will also ensure that YMCA DLG policies and procedures are kept up to date to reflect current legislation and best practice, in agreement with YMCA DLG's Safeguarding Forum and with the approval of trustees.
The expected working pattern is over three days and one of these days will be Friday – it's a hybrid and involves a combination of work from home/on-site.
Who You Are
They are recruiting a Safeguarding Lead with a Diploma in Social Work (or relevant qualification) and extensive experience of safeguarding children and vulnerable adults.
You will be passionate about safeguarding and will want to support the development of a golden thread of safeguarding across the organisation.
You will be able to work closely with senior managers to support good practice & learning, ensuring that there is support and accountability for the implementation of YMCA DLG's Safeguarding Plan.
Candidates will already have the right to live and work in the UK.
There can be great candidates who will not fit everything described above, or who have important skills which have not been mentioned. If that is you, please do not hesitate to apply and tell about yourself.
Reflective practice: As part of our commitment to being a Trauma-Informed organisation, all frontline staff have access to regular group Reflective Practice Supervision and for therapeutic roles, they offer clinical supervision.
Learning & Development: They provide an extensive programme of formal learning opportunities, supported by an organisation-wide culture of learning.
To Apply: 
Please apply via website: https://careers.ymcadlg.org/job/300964
If you would like an informal discussion about this post, please email julia.harrison@ymcadlg.org
YMCA DownsLink Group welcomes applications from all sections of the community. They value diversity and promote inclusion, which they demonstrate through their activities, as well as in their policies and working practices. Reinforced by their culture and values, they seek to create an inspiring and inclusive place to work.
YMCA DLG requires all staff and volunteers to be committed to safeguarding and promoting the welfare of children, young people and vulnerable adults and to respond proactively to safeguarding concerns. Successful applicants are required to undertake an Enhanced Disclosure via the Disclosure and Barring Service (DBS).
For questions regarding this role or to request another application format: please email at recruitment@ymcadlg.org
Closing Date: 15 August 2022
Interview Date: Please note this is a rolling advert; applications will be reviewed regularly, and suitable applicants will be invited to attend interviews on a rolling basis. Please apply early to avoid disappointment.