Project Co-ordinator: Refugee & Asylum Seekers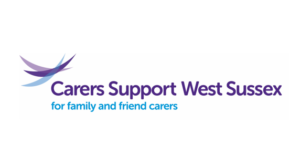 Recruiting Organisation: Carers Support West Sussex
Working hours: 30 hours per week (9am till 5pm, with flexibility)
Salary: £27,037 rising to £29,037 from 1st November 2023 (£21,921 Pro Rated)
Contract: 1 Year Fixed Term
Location: Remote First with some travel across Crawley and Horsham.
Do you have a passion for making difference to people's lives, are highly motivated and focused with a desire to assist some of the most vulnerable people in our society?
They are currently offering a rewarding opportunity within Crawley and Horsham team to work alongside the West Sussex Resettlement Team and other partners to provide support to carers who are refugee and asylum seekers.
This role supports carers who have been housed in hotels across Crawley and Horsham.
The post holder will talk with carers and, where appropriate, their families on the hotel premises or remotely by telephone/video using translation services where needed.
The role is a mix of remote / homeworking and community venues, visiting the West Sussex offices and travel across the Districts.
You will be expected to readily be able to travel across Crawley and Horsham to deliver carer support and attend meetings as required.
Closing Date: Ongoing