Programme and Administration Coordinator
Recruiting Organisation: Theatre Centre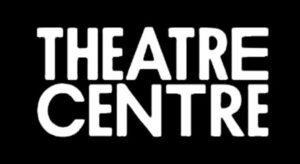 Working hours: 37.5 hours per week
Contract: Permanent
Salary: £26,000
Location: Currently based at The Albany in Deptford, SE8, but will
be relocating to Crawley, West Sussex in the near future. They will support the whole staff team to make this transition.
The Programme and Admin Coordinator is a pivotal role in the company, leading the company's overall office and programme administration. They will work closely with the Executive and Artistic Directors to ensure the smooth running of the organisation through the management of IT, functional spaces, and facilities, whilst routinely supporting the issue of contracts, the company's HR procedures, financial procedures, monitoring and evaluating our activities, collating reports/analysis, and contributing to fundraising. They will be the first point of contact for external/general enquiries, including Theatre Centre school tour booking, support and co-ordination of Theatre Centre productions, space hire, and Future Makers activities.
Job Pack: Programme-and-Admin-Co-ordinator-Job-Pack-2023
Closing Date: 22 May 2023, 12 noon
Interview Dates: 25 May & 30 May 2023