Patient Care Advisor

Recruiting Organisation: Sussex MSK partnership
Working hours: Flexible working arrangements (verified by Flexa), Part time/ Full time (37.5 hours per week)
Salary: £21,312 – £23,000 per annum pro rata
Location: Hybrid &  4th Floor, 177 Preston Road, Brighton
Contract: Permanent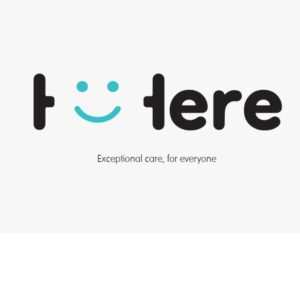 Patient Care Advisors support the delivery of efficient clinical services by ensuring patients are proactively managed at all stages of their care. They handle patient data and work within small teams that belong to the overall service. They communicate and work with local GP practices, hospital and community staff and clinicians to get patients to the most appropriate services for their needs accurately and on time.
All people across Brighton and Hove, Crawley, mid-Sussex and Horsham with a musculoskeletal condition are referred to this service. They want to make a person's care as straightforward as possible, by providing one point of contact as close to their home as possible.
Main duties of the job
Patient Care:
Offer patient choice where appropriate, supporting them to make choices through information provision and signposting, enabling them to consider their own (non-clinical) preferences for treatment and apply them to choices of secondary provider.
Assess and resolve patient queries concerning referrals, appointments, and diagnostic tests in a timely and professional manner.
Manage daily GP practise eRS work lists, MSK clinics, planning administrative work around the generation of referrals.
Data and systems:
Use computer and paper-based systems, including SystmOne and e-Referral Services (eRS) to contact patients, book appointments, and send confirmation letters.
Manage patients through care pathways and provide clinicians with necessary notes prior to clinics.
Action follow up, such as writing clinic outcome letters, booking follow up appointments, dealing with DNAs, ensuring clinic capacity is used efficiently.
Arrange appointments for diagnostic tests and liaise with diagnostic departments to obtain results.
Establish and maintain effective communication with GPs and practise staff, using persuasive skills where cooperation is required.
Work with GPs and Allied Health Professionals to ensure the appropriate clinic/service is identified for referrals using guidelines appropriate to each specialty, with reference to managerial and clinical advice.
Team & Culture:
Work on own initiative, to plan time effectively, to multi-task successfully, and prioritise own workload on a daily basis, working autonomously within own work area seeking advice when appropriate.
Demonstrate a willingness to improve and set personal goals, and to show commitment to both their immediate and wider team.
Attend team meetings, regular briefs, one-to-ones and training sessions.
Train other members of staff as required on the core functions of Here and MSK services.
Are flexible to work a late shift once a week 11am to 7pm.
To get a full overview of the Patient Care Advisor role, what working at Here is like and what they offer, and the experiences of the people already doing the job you can read the Patient Care Advisor Job Pack.
Job Pack – Patient Care Advisor – Job Pack
How to Apply
Sussex MSK Partnership Central is an NHS service delivered by Here and partners. Applications are invited via NHS Jobs
Here are committed to equality and valuing diversity.
For questions about the job, contact: Sami Dawes, Pathway Operational Manager samanthadawes@nhs.net
Closing Date: Monday, 12 Dec 2022
Interview Date: w/c 19 Dec 2022