Night Support Worker
Recruiting Organisation: YMCA DownsLink Group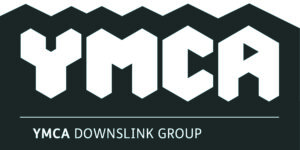 Working hours: Full-time (37.5 hours per week)
Salary: £24,975 per annum
Contract: Permanent
Location: Horsham, West Sussex
YMCA DLG stands together with children and young people who are at risk; keeping them safe, supporting their emotional wellbeing, and enabling them to belong, contribute and thrive in their local community. They provide accommodation and support for 16+ Looked After Young People (LYP), Care Leavers and Unaccompanied Asylum-Seeking Children (UASC) across three services. Their specialist supported accommodation services run by the spirited teams, working collaboratively to encourage young people into education, employment or voluntary work, helping them to gain life skills and empower them to live thriving lives in independent accommodation.
Their experienced and committed staff team adopt a trauma informed and psychologically informed approach to supporting young people to fulfil their aspirations and ambitions. They take an asset-based approach to actively encourage young people into education, employment and training.
The Role
They are looking for a Night Support Worker to join the experienced and enthusiastic team. In this role you will provide responsive, and supportive services to residents who may need assistance, and ensures the building is safe, secure, and welcoming throughout the night.
Working on site you will be responsible for ensuring the service is safe and prevent any anti-social behaviour from impacting our neighbours and other residents.
You will work alongside the other Project Support staff to maximise the well-being of the residents and visitors.
In addition, you will be confident in upkeeping and monitoring the handover documents to ensure a smooth transition between shifts, including recording all incidents, safeguarding issues and informing the team appropriately.
Please note, this role is part of the Looked After Young People project and is not part of their projects at the Horsham Y Centre or Crawley Foyer.
You will be based on site at Cook Road, Horsham and your expected working pattern will be on a shifts with 4 nights on and 4 nights off.
Who You Are
They are recruiting a Night Support Worker with experience, and is passionate about working with young people and Unaccompanied Asylum-Seeking Children (UASC)s.
You will have sound knowledge of good safeguarding procedures in relation to young people and/or vulnerable adults, and the ability to maintain professional boundaries (training provided).
A confident and capable communicator, you will be able to enhance learning and provoke thoughtful reflection.
You will have a strong understanding of the risks, challenges, and opportunities for young people and be able to inspire them to develop their talents.
Approaching this role with self-awareness to empower but also, challenge and support when appropriate.
In addition, you will have good administration skills with competency in MS office packages.
You must hold a current driving licence and have access to your own car.
There may be great candidates who will not fit everything described above, or who have important skills not mentioned. If that is you, please do not hesitate to apply and tell them about yourself.
How to apply:
If you would like an informal discussion about this post, please email : andy.ide@ymcadlg.org
YMCA DownsLink Group welcomes applications from all sections of the community. They value diversity and promote inclusion, which they demonstrate through their activities, as well as in their policies and working practices. Reinforced by their culture and values, they seek to create an inspiring and inclusive place to work.
YMCA DLG requires all staff and volunteers to be committed to safeguarding and promoting the welfare of children, young people and vulnerable adults and to respond proactively to safeguarding concerns. Successful applicants are required to undertake an Enhanced Disclosure via the Disclosure and Barring Service (DBS).
Closing Date: 10 July 2022
Interview Date: This is a rolling advert; applications will be reviewed regularly, and interviews arranged on a rolling basis.