Money and Homelessness Prevention Adviser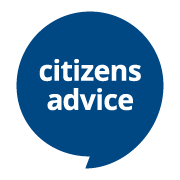 Recruiting Organisation: Citizens Advice in West Sussex (North, South, East)
Working hours: 37 hours per week, part time will be considered
Salary: £24,000 to £27,000 dependant on experience
Contract: 12 months fixed term with extension depending on funding
Location: Crawley including partner premises.
With cost of living problems rising, Citizens Advice in West Sussex are looking for an experienced advisor/caseworker to join our team in providing money advice to prevent homelessness. You will have excellent organisation skills and able to manage a complex caseload following quality and case management procedures with excellent communication and negotiation skills. Working with the local authority, you will receive referrals for people at risk of losing their home by providing debt and income maximisation advice and casework support to deliver housing outcomes. If you have debt, housing or benefits knowledge and want to make a difference then get in touch.
Read More here: Money & Homelessness Prevention Advisor-JD & PS
Download the Application form & monitoring form from the link  –
https://www.advicewestsussex.org.uk/crawley-homeless-prevention-money-advice-advisor/
Application forms to be forwarded to recruitment@westsussexcab.org.uk
Closing date: 28 Sept 2022, however reserve the right to close early, so recommend to apply as soon as possible