Mobile Night Support Worker
Recruiting Organisation: YMCA DownsLink Group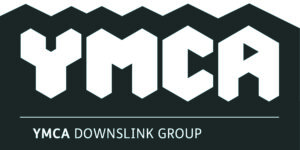 Working hours: Full-time (37.5 hours per week)
Salary: £24,975 per annum
Contract: Permanent
Location: Crawley, West Sussex
YMCA DLG stands together with children and young people who are at risk; keeping them safe, supporting their emotional wellbeing, and enabling them to belong, contribute and thrive in their local community. They work to prevent youth homelessness across Sussex and Surrey and provide a home to 763 young people every night. They reach a further 10,000 young people and their families through other key services, such as counselling, support and advice, mediation, and youth work, so that all young people can belong, contribute and thrive.
The Role
They are looking for a permanent, full-time (37.5 hours per week) Mobile Night Support Worker to provide mobile support to teams in 24-hour projects and to ensure that the transitional properties are safe, secure, and welcoming through the night.
You will be based at Crawley Foyer and support the static night worker there during the night as well a undertaking your mobile duties.
These duties include conducting regular and routine checks of unstaffed supported housing projects for young people, including communal areas, gardens, and the exterior of properties.
You will be provided with a van and personal protective equipment.
The expected working pattern is four nights on and four nights off. Shifts are 8pm-7am weekdays. Friday and Saturday nights 9pm-8am
Who You Are
They are recruiting a Mobile Night Support Worker who is experienced in and/or passionate about working directly with young people aged 16-25.
You will be able to engage and relate well to this age group and will have a good understanding of the key risks, challenges, and opportunities for young people.
You will also be a well-rounded coach who can both challenge and support when appropriate who is also be able to inspire, enhance learning, provoke thoughtful reflection whilst working proactively with young people to develop their talents.
They are looking for a confident, capable communicator with the ability to successfully manage challenging situations whilst remaining calm and solution focused.
You will be proactive in your thinking, with an ability to manage lots of tasks at the same time and keep appropriate records.
You will also be motivated and resilient, being able to use a range of methods for persuasion and achieving positive results with young people.
You must hold a current driving license and are able to drive.
Candidates will already have the right to live and work in the UK.
There may be great candidates who will not fit everything described above, or who have important skills not mentioned. If that is you, please do not hesitate to apply and tell them about yourself.
How to apply:
If you would like an informal discussion about this post, please email : Becky.Harding@ymcadlg.org
YMCA DownsLink Group welcomes applications from all sections of the community. They value diversity and promote inclusion, which they demonstrate through their activities, as well as in their policies and working practices. Reinforced by their culture and values, they seek to create an inspiring and inclusive place to work.
YMCA DLG requires all staff and volunteers to be committed to safeguarding and promoting the welfare of children, young people and vulnerable adults and to respond proactively to safeguarding concerns. Successful applicants are required to undertake an Enhanced Disclosure via the Disclosure and Barring Service (DBS).
Closing Date: 26 Sept 2022
Interview Date: This is a rolling advert; applications will be reviewed regularly, and interviews arranged on a rolling basis.