Mind the Gap Emotional Health Worker
Recruiting Organisation: YMCA DownsLink Group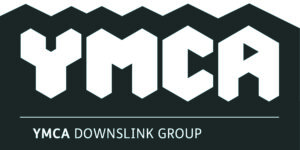 Working hours: 15 hours a week
Salary: £24,240 per annum, pro rata
Contract: Fixed term contract until 31 March 2023 (with the possibility of extension)
Location: Worthing, West Sussex
The Mind The Gap team is part of the wider West Sussex Youth Hub team, which offers a wide range of Information, Advice, Guidance, Counselling and Targeted Youth Services across West Sussex.
An opportunity has arisen to join the West Sussex Mind The Gap Team, offering emotional health and wellbeing support for young people (aged 11-25). You will be based primarily at the Worthing Library Community Hub, co-locating with a range of other youth services, but may also deliver sessions within other local settings including schools and youth services. They are seeking an experienced Youth Worker on a part-time (15 hours per week), fixed term contract until 31 March 2023 (with the possibility of extension) to join the rapidly growing YAC team in Worthing.
In this role you will be responsible for delivering a swift response to the emotional and mental health needs of 11–25-year-olds living in Worthing and surrounding areas, through face-to-face and virtually delivered support.
You will use a broad range of evidence-based interventions to engage and educate young people around a wide variety of issues affecting their emotional wellbeing, working through evidence-based frameworks.
You will proactively respond to safeguarding concerns in line with YMCA DLG policies and procedures, alerting the West Sussex Youth Hub Development Manager of any concerns and taking appropriate actions to respond to these concerns.
You will develop and maintain links with other agencies and make referrals to internal and external organisations.
This will include liaising with appropriate statutory and voluntary sector agencies working in Education, Public & Mental Health and Social Care & Early Help, in order to build up appropriate networks that promote a rapid response into support for young people.
In addition, you will offer preventative work, crisis support, safety planning and assistance with transitions & onward referrals, using a social prescribing approach to identify ongoing support.
Who You Are
YMCA DLG are looking for an enthusiastic and adaptable youth worker, who is passionate about working with young people at risk who are falling between the gaps in service offers. You will have previous experience of delivering face to face emotional wellbeing case work, coaching and carrying out of assessments with young people, including working with high risk & complex issues. You should be prepared to provide support through creative and flexible methods of delivery in response to the needs of the young people, which may include face-to-face 1:1 sessions, walk-and-talks and virtual delivery.
You will already be trained in a wide range of evidence-based emotional wellbeing interventions or have a post-graduate level qualification in counselling or equivalent qualification. You will have a good knowledge of the issues facing young people and an understanding of how to engage young people from socially excluded groups or underserved communities.
Successful candidates must have a driving license and access to a vehicle.
There can be great candidates who will not fit everything described above, or who have important skills  not been mentioned. If that, is you, please do not hesitate to apply and tell about yourself.
If you would like an informal discussion about this post, please contact elinor.adie@ymcadlg.org
How to Apply:
You can apply via website link here.
Please download a job pack from the same page for more information about other benefits offered.
YMCA DownsLink Group welcomes applications from all sections of the community. They value diversity and promote inclusion, which they demonstrate through their activities, as well as in their policies and working practices. Reinforced by their culture and values, they seek to create an inspiring and inclusive place to work.
YMCA DLG requires all staff and volunteers to be committed to safeguarding and promoting the welfare of children, young people and vulnerable adults and to respond proactively to safeguarding concerns. Successful applicants are required to undertake an Enhanced Disclosure via the Disclosure and Barring Service (DBS).
For questions regarding this role or to request another application format: please email at recruitment@ymcadlg.org
Closing Date: 31 August 2022
Interview Date: 5 September 2022
Please note this is a rolling advert; applications will be reviewed regularly, and suitable applicants will be invited to attend interviews on a rolling basis. Please apply early to avoid disappointment.