Money & Benefits Advice Caseworker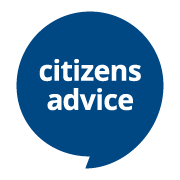 Recruiting Organisation: Citizens Advice in West Sussex (North, South, East)
Working hours: 22.5 to 37 hours per week
Salary: £22,000 – £27,000 depending on experience
Contract: 18 month Fixed Term contract initially with extension subject to funding
Location: East Grinstead /Crawley
Citizens Advice in West Sussex (North, South, East) is recruiting a Money & Benefits Advice Caseworker who will provide financial support advice and casework for Crawley residents who are at risk of homelessness due to money issues. This will include debt and income maximisation as well as negotiating with landlords and third parties. Clients are referred from the Local Authority housing team advice.
Advisors need to demonstrate knowledge of one of the following areas: debt, benefits or housing. 

You will need to be committed to clients whilst following a quality framework and funder requirements.  

Excellent communication skills, able to build trust and get to the root problem and solution for residents. 

Strong organisation skills, a quick learner and excellent attention to detail will make you a success in this role.  

You will have access to high quality training and an investment in CPD,

able to influence local and national policy whilst building your specialism and casework skills.
To Read more and download application pack , please click here.
Closing Date: 9 April 2023
Interview Date:  14 April, 2023