Independent Finance Officer
Recruiting Organisation: Capital Project Trust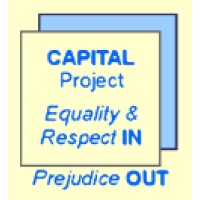 Working hours: Approximately 5-15 hours a week.
Salary: negotiable
Contract: Self Employed
Location: Remote / Bognor Regis Office base / Hybrid
The Independent Finance Officer is a self-employed role, that oversees the financial running of the charity. The role helps to support the business planning, decision making and finance control as well as ensuring effective day to day management of income and finance.
The role works closely with the CEO and Board of Trustees, to ensure the Charity's statutory legal requirements are maintained.
The role maintains accounting records and related financial information necessary for the compilation of the draft annual accounts.
For the full job description, role profile & application form click here. 
Apply by completing an application form and send it to recruitment@capitalproject.org.  You must also complete and send an equal opportunities form with your completed application form.
If you would like more details about this role, please email Duncan: duncan.marshall@capitalproject.org
Closing Date: 5 Dec 2022, 12 noon
Interviews from 12 Dec 2022