Head of Wellbeing & Therapeutic Services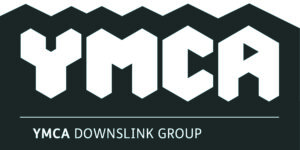 Recruiting Organisation: YMCA DownsLink Group
Working hours: 37 hours a week
Salary: £53,290 per annum
Contract: Permanent
Location: Hove, with the option of Remote Working
YMCA DownsLink Group are looking for a permanent, full-time Head of Wellbeing & Therapeutic Services to join the experienced and enthusiastic Dialogue Therapeutic Services team. This role is part of the wider Senior Management Team, providing visible, inspiring and engaging leadership and direction within YMCA DownsLink Group (DLG). You will be accountable for the implementation of the YMCA DLG Dialogue therapeutic services strategy across Sussex working with the other Head, and the Head of Clinical Development, providing strategic and operational leadership to a range of services which aim to improve children and young people's mental health and wellbeing.
In this varied and exciting role you will support and lead a diverse team of managers to deliver and develop high-quality, safe services in line with the organisation's strategy and business plan. You will drive clinical excellence across the service, drawing on expertise from specialist teams within YMCA DLG (i.e. safeguarding), as well as developing strong local partnerships and business opportunities. You will hold a service portfolio of counselling and wellbeing provision across Sussex including responsibility for Dialogue's schools service, the e-wellbeing service and young peoples participation and co-production.
In addition, you will work closely with the central Safeguarding Team, ensuring consistent standards of safeguarding practice and ensure a golden thread of accountability runs through the line management structure to achieve timely and pro-active risk management and consistency of approach within your delivery areas. The successful applicant will be joining a team of like-minded managers who are committed to transforming wellbeing provision. You will ensure the provision is responsive to need and will champion evidence-based interventions that provide new, innovative solutions to old problems.
This post allows for hybrid working, however, there is an expectation that you will be able to travel to meet with team members, stakeholders and customers accordingly. Your expected work pattern will be Monday to Friday from 9am to 5pm.
Who You Are:
You will be a passionate champion for children and young people's mental health and emotional wellbeing. You will already have significant experience, knowledge & understanding of the mental health and emotional wellbeing needs of children & young people, aged 0-25, along with proven experience in safeguarding, child protection and/or protection of vulnerable adults. You will have a flare for service development and innovation, but also be a skilled contract manager who is able to engage positively with a wide range of stakeholders to generate business. Ideally, you will have a sound understanding of counselling and therapeutic models and will be committed to ensuring that services are delivered safely and to the highest standard. In addition, you will have the ability to lead, manage and influence others. You must have a full driving license and access to a vehicle.
It is understood that there are great candidates who will not fit everything that have been described above, or who have important skills that have not been mentioned. If that is you, please do not hesitate to apply and tell them about yourself.
If you would like an informal discussion about this post, please contact rachel.brett@ymcadlg.org
How to apply:
Please Click here – https://careers.ymcadlg.org/job/263276     and click the apply button.
Please download the job pack – Applicant pack – Head of wellbeing therapeutic services
Further information:
YMCA DownsLink Group welcomes applications from all sections of the community. They value diversity and promote inclusion, which they demonstrate through their activities, as well as in their policies and working practices. Reinforced by their culture and values, they seek to create an inspiring and inclusive place to work.
YMCA DLG requires all staff and volunteers to be committed to safeguarding and promoting the welfare of children, young people and vulnerable adults and to respond proactively to safeguarding concerns. Successful applicants are required to undertake an Enhanced Disclosure via the Disclosure and Barring Service (DBS).
For questions regarding this role or to request another application format: please email at recruitment@ymcadlg.org
Closing date:  2 May 2022
Interview Date: 12 May 2022