Head Of Day Services
Recruiting Organisation: Crawley Open house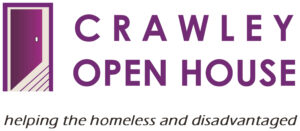 Working hours: 40 hours a week
Salary: £35,500 per annum
Contract: Permanent
Location: Crawley
Crawley Open House provides support and services for those suffering the effects of homelessness, unemployment, loneliness, discrimination, or other forms of social exclusion. They are looking for a Head Of Day Services to manage and lead a team responsible for providing support and services to all non-residential Crawley Open House clients, i.e. those accessing the Resource Centre and Community Outreach services. The role includes –
To develop and maintain day services that work in a safe, secure, supportive and relevant way relevant to meet the diverse and changing needs of homeless and disadvantaged service users.
To liaise with other agencies, sharing information and resources, to put Crawley Open House's day services at the heart of a multi-agency response that meets the needs of Crawley's homeless and disadvantaged.
Applicants need to be proficient in Microsoft programmes such as power point and excel as well as have a good standard of IT knowledge.
Applicants must have an empathy with the client group and the ability to work within the ethos of Crawley Open House.
EAP scheme in operation, workwear & meals provided.
Job Description: Day Services Manager – JD
To request an application pack please contact: Jane Nulty on 01293 447712 or via jane.nulty@crawleyopenhouse.co.uk
Closing Date: 24 June 2022