Fundraising Co-Ordinator
Recruiting Organisation: Jigsaw (South East)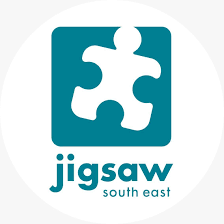 Working hours: 21-24 hours per week – on days to be agreed
Salary: £21,500 to £24,000 (pro rata) based on a 35hr/wk
Location: East Court, College Lane, East Grinstead, RH19 3LT
Jigsaw (South East) is a local child bereavement charity, covering Surrey, Mid Sussex, parts of west Kent and surrounding areas. They offer advice and support services to children and young people in the lead up to and after the death of a loved one. Their vision is that children and young people will not be alone in their bereavement journey.
About the role
An opportunity has arisen for an enthusiastic fundraiser to join the small team as Fundraising Co-ordinator at an exciting time for the charity. Their service has expanded following the pandemic and they need to grow their income to be able to sustain this. This is a varied role covering all fundraising and supporter activities. The role is part of the Business Development team, working closely with other members of team and supported by the Business Development Manager. They have some well-established fundraising activities and also want to develop some new opportunities.
The post is office-based in East Grinstead, but it is likely one and occasionally two days a week will be worked from home. Hours should be worked across three or four days. The role will require some occasional weekend and evening work, to be mutually agreed, for which time off in lieu will be given.
The role is part of a small, friendly team who all care passionately about what they do and work collaboratively together. The role will require some flexibility from time to time, but it also offers the post-holder flexibility around other personal commitments.
Job Description – Fundraising Co-ordinator – Job Description
Closing Date: 20 Feb 2023
Interview Date: 23 Feb 2023