First Contact Physiotherapist
Recruiting Organisation: Sussex Community NHS Foundation Trust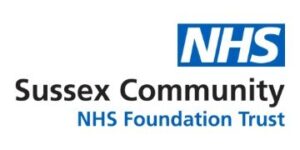 Working hours: Full-time, Part-time, Flexible working,
Salary: Depending on experience £41,659 – £47,672 per annum pro rata
Location: Crawley Hospital and Brighton
Are you a Musculoskeletal physiotherapist? Do you have the enhanced skills we're looking for? If you're comfortable working independently, but also as part of a multi-disciplinary team, our First Contact Physiotherapist role could be just for you.
As a First Contact Physiotherapist (FCP), you'll use your advanced clinical skills to see patients directly in GP practices who come in with musculoskeletal problems. Patients with MSK complaints can book in to see an FCP by a GP receptionist, their GP, or online.
Work includes:
Assessing and diagnosing issues
Giving expert advice on how best to manage their conditions
Referring them onto specialist services where necessary
Patients may have co-existing diverse medical, neurological, and complex physical and psychological conditions alongside their MSK condition, so you'll help to treat and manage patients appropriately with a range of options.
Successful candidates will be employed by HERE or Sussex Community NHS Foundation Trust if already an SCFT employee.
Training and support
The Band 7 job plan will include physiotherapy and FCP roles. You will be provided with the training and support needed to enable your progression through the FCP roadmap to practice.
Unless you are already working at Band 7 level, you will start as a Band 6 and develop your FCP competencies, completing stage 1, and have evidence for stage 2 at which point you'll be able to work independently in primary care and promoted to Band 7.
Want to know more?
For questions about the job, contact: Professional Lead, David Stanley at david.stanley@nhs.net or 07886103195
If you are interested in this role, please follow this link to NHS Jobs and submit your application.
Closing date: 27 Jan 2023
Interview Date – 8 February 2023