Finance Assistant
Recruiting Organisation: Crawley Open house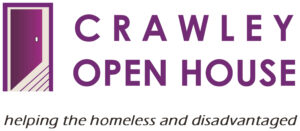 Working hours: 20 hours a week
Salary: £25,000 per annum
Contract: Permanent
Location: Crawley
Crawley Open House provides support and services for those suffering the effects of homelessness, unemployment, loneliness, discrimination, or other forms of social exclusion.
Finance Assistants job will be  –
To manage all day to day data entry to the on-line banking system (Xero), to ensure records are up to date, complete and accurate.
To work proactively with the Administration Team, Treasurer, C.E.O. and other staff members to resolve accounting queries and provide financial information as requested.
To ensure all payments and invoices are made promptly, to assist with the Gift Aid processes and yearly HMRC return.
To contribute to a culture of excellence that puts the core values – caring, honesty, respect and responsibility – at the center of all they do, whilst continually improving and developing the services.
Applicants must have an empathy with the client group and the ability to work within the ethos of Crawley Open House.
EAP scheme in operation, workwear & meals provided.
To request an application pack please contact: Jane Nulty on 01293 447712 or via jane.nulty@crawleyopenhouse.co.uk
Closing Date: 21 October 2022