Group Support Worker
Recruiting Organisation: Home-Start CHAMS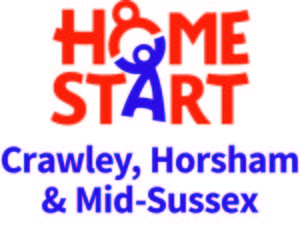 Working hours: 12/6 hours per week within the hours of 9.00-300 (2 different posts)
Contract: Fixed Term 12 months
Salary:£6872 for 12-hour post; £3436 for 6-hour post (there is the possibility to combine the posts)
Location: Crawley, Horsham, Mid-Sussex
This is an exciting opportunity to become involved in a new project offering parenting support within groups for refugee families with young children under 3 years of age.
Home-Start CHAMS is a voluntary organisation with 25 years' experience of befriending and supporting local families around Crawley, Horsham and Mid-Sussex. They are looking to recruit people to assist in the delivering of family groups and support including:
• working alongside the Group Co-ordinator in the planning and delivery of group support
• provision of child focussed play/educational activities to support development
• parental guidance to support child development when requested
They are looking for people of warmth, creativity, flexibility and experience to assist Group Co-ordinator to provide a safe, inclusive, and supportive environment for children (aged 0-3) and their carers. The role involves
setting up and clearing away of equipment,
taking responsibility for overseeing children's activities on the day,
maintaining good working relationships with parents, volunteers and the Group Co-ordinator and working within the Home-Start ethos to support parents in the challenges they face.
Personal parenting or other relevant experience is required, along with some knowledge of early children's development.
This a rewarding role within a friendly and supportive team making direct impact with children and their carers and offering the opportunity to develop and learn new skills.
Contributory pension available.
Mileage expenses will be covered.
Home-Start CHAMS is committed to equality of opportunity and diversity. HSCHAMS is committed to safer recruitment practice and an appointment will be subject to satisfactory references and an enhanced DBS check.
If you have any queries or would like an informal chat about the role, please contact Carole on 07843 113210.
To apply: please complete and return an application form, found here:
https://homestartchams.org.uk/recruiting-group-support-worker/
Closing Date: 26 May 2023
Interview Date: 1 June 2023