Executive Assistant
Recruiting Organisation: YMCA DownsLink Group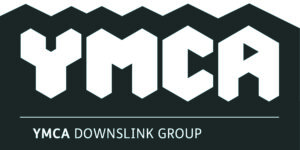 Working hours: Full-time (37 hours). They will consider 30 hours worked over 4 days a week for the right candidate.
Salary: £34,290 per annum
Contract: Permanent
Location: Hove, East Sussex
YMCA DLG stands together with children and young people who are at risk; keeping them safe, supporting their emotional wellbeing, and enabling them to belong, contribute and thrive in their local community. They work to prevent youth homelessness across Sussex and Surrey and provide a home to 763 young people every night. They reach a further 10,000 young people and their families through their other key services, such as counselling, support and advice, mediation, and youth work, so that all young people can belong, contribute and thrive.
The Role:
They are looking for a dynamic and creative Executive Assistant to join them on full-time (37 hours), permanent contract. They will consider 30 hours worked over 4 days a week for the right candidate.
The Executive Assistant is a critically important role, enabling the Chief Executive to fulfil his commitment to YMCA DLG's employees, funders, partners and trustees. This role sits at the heart of YMCA DownsLink Group, making a direct contribution to the future development of the organisation, and to creating cohesiveness and collaboration among the entire YMCA DLG team. The Executive Assistant works closely with the Chair of the Board and Company Secretary to support the effective and efficient governance of our YMCA, and also oversees the management of Reed House, Hove-based HQ.
The role is divided into three distinct areas of responsibility:
EA duties (approx 40%): providing proactive PA & administrative support to the CEO, from diary management to minuting Leadership Team meetings
Governance support (approx 40%): support the effective governance of  YMCA (scheduling meetings, drafting agendas, minuting meetings, etc.)
Administration (approx 20%): managing the Office Coordinator and supporting the smooth running of Reed House, HQ in Hove.
This role is hybrid and involves a combination of working on site and from home. Your expected working pattern will be Monday to Thursday from 9.00am to 5.00pm and Fridays from 9.00am to 4.30pm.
Who You Are:
They are looking for an experience high level EA/PA/Administrator who is passionate about working for a purpose-driven organisation. It goes without saying that the ideal candidate will have
excellent administrative and organisational skills,
be proficient in using the MS Office 365 package to support project planning and communication in a hybrid work environment
is able to work effectively in a dynamic, deadline-drive environment
has excellent professional standards, discernment and discretion when establishing relationships with stakeholders, and taking care of sensitive information.
There may be great candidates who will not fit everything described above, or who have important skills not mentioned. If that is you, please do not hesitate to apply and tell them about yourself.
How to apply:
If you would like an informal discussion about this post, please email jayne.grier@ymcadlg.org
YMCA DownsLink Group welcomes applications from all sections of the community. They value diversity and promote inclusion, which they demonstrate through their activities, as well as in their policies and working practices. Reinforced by their culture and values, they seek to create an inspiring and inclusive place to work.
YMCA DLG requires all staff and volunteers to be committed to safeguarding and promoting the welfare of children, young people and vulnerable adults and to respond proactively to safeguarding concerns. Successful applicants are required to undertake an Enhanced Disclosure via the Disclosure and Barring Service (DBS).
For questions regarding this role or to request another application format: please contact recruitment@ymcadlg.org
Closing Date: 25 Sept 2022
Interview Date: 3 and 4 October 2022