Executive Assistant
Recruiting Organisation: Sussex Community Foundation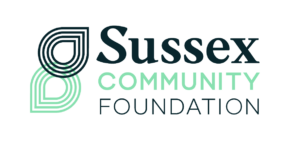 Working hours: 28 – 35 hours per week – negotiable (flexible working hours)
Salary: £27,000 – £32,000 p.a. (fte)
Contract: Permanent
Location: Lewes/Hybrid
Are you an Executive Assistant interested in working for a local charity?
Sussex Community Foundation raises funds for, and gives grants to, charities and community groups across Sussex. It is part of a UK network of 46 community foundations.
The purpose of the role is to provide all-round administrative support to the Chief Executive and to enable the charity to provide a high-quality service to all its donors.  The role also includes supporting the Board of Trustees and sub-committees and general administration as directed by the Chief Executive.
The role demands a trustworthy, flexible person who is highly organised and has the ability to stay calm in a busy environment. The successful candidate should have experience as a PA or Executive Assistant, with thorough experience of administration and a proven ability to undertake a wide range of tasks.
Main Tasks:
Provide general assistance, administration, correspondence and diary management to the Chief Executive
Assist the Chief Executive to manage meetings and ensure that he is apprised of his itinerary for the day and week ahead and help to prioritise demands on his time as they arise
Assist the Chief Executive to manage tasks and projects, including those delegated to other members of staff or external partners
To be the first point of contact for the Chief Executive and to liaise confidently, effectively and professionally with internal and external customers – face to face, on the telephone or by email
Develop and maintain filing systems for the Chief Executive and be responsible for the maintenance of storage and retrieval systems
Prepare correspondence and reports on behalf of the Chief Executive
Prepare papers, presentations and information to assist the Chief Executive to be prepared for meetings, speeches and other events
Organise external meetings as required and make any necessary arrangements.
Contribute to the maintenance of the Salesforce in-house database including data entry, reviewing and data cleansing as required
Oversee all administration, including minute taking, for the Board, sub-committees and working groups supported by the Chief Executive.
See the Recruitment Pack for full details of the job specification – Executive Assistant Information Pack
To Apply
Please send your cv, with a covering letter explaining how you meet the requirements of the role, to Louise Meehan at resources@sussexgiving.org.uk. If you would like an informal conversation about this role, please call either Jackie Turner or Louise Meehan on 01273 409440.
Closing date:  Monday 3 July 2023