Emotional Health & Wellbeing Worker
Recruiting Organisation: YMCA DownsLink Group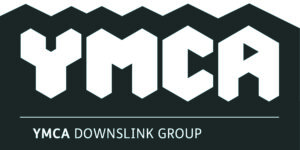 Working hours: 23.5 hours a week
Salary: £23,490 per annum
Contract: Permanent
Location: Hove, East Sussex
YMCA DownsLink Group is a charity working to transform the lives of vulnerable young people, working to prevent youth homelessness and provide a home to 763 young people every night. They reach a further 10,000 young people and their families through our other key services, such as counselling, support and advice, mediation and youth work. This is challenging yet rewarding work that helps the young people they support to belong, contribute, and thrive.
The Role:
They are looking for a permanent, part-time (23.5 hours per week) Emotional Health & Wellbeing Worker to join their experienced and enthusiastic Wellbeing Service for Children and Young People (CYP).
This role will be situated in the community team within the Children & Young People's Wellbeing Service delivering brief intervention support to young people aged 11-25 with mild-to-moderate mental health difficulties.
You will work with the Wellbeing team as well as independently in community settings within Brighton & Hove.
This role is wide-ranging, rewarding and includes several key responsibilities.
You will send out Digital Welcome modules and triage young people being referred into the Emotional Health and Wellbeing element of the Children and Young People's (CYP) Wellbeing Service, identifying young people's needs and what matters to them.
You will also carry a caseload of clients providing a series of four intensive, structured Early Intervention sessions.
Your expected working pattern will be flexible, requiring one to two evenings a week until 7.30pm or 8.00pm and a willingness to work on Saturdays. This role is hybrid and involves a combination of working on site and from home.
Who You Are:
They are seeking a dynamic professional with significant experience of working with children and young people in an emotional health setting. You will have a passion for working with young people and significant experience of working within a mental health setting with children, young people and families. The ideal candidate will have a clinical qualification or a core profession qualification but these are not essential.
Great candidates may not fit everything that have been described above, or who have important skills that have not been mentioned. If that is you, please do not hesitate to apply and tell them about yourself.
How to Apply:
You can apply via website link here.
Please download a job pack from the same page for more information about other benefits offered.
If you would like an informal discussion about this post, please contact: conrad.foote@ymcadlg.org
Please note this is a rolling advert; applications will be reviewed regularly and interviews arranged on a rolling basis.
YMCA DownsLink Group welcomes applications from all sections of the community. They value diversity and promote inclusion, which they demonstrate through their activities, as well as in their policies and working practices. Reinforced by their culture and values, they seek to create an inspiring and inclusive place to work.
YMCA DLG requires all staff and volunteers to be committed to safeguarding and promoting the welfare of children, young people and vulnerable adults and to respond proactively to safeguarding concerns. Successful applicants are required to undertake an Enhanced Disclosure via the Disclosure and Barring Service (DBS).
For questions regarding this role or to request another application format: please email at recruitment@ymcadlg.org
Closing Date: 10 July 2022