Senior Dementia Coordinator
Recruiting Organisation: Age UK West Sussex, Brighton & Hove (AUKWSBH)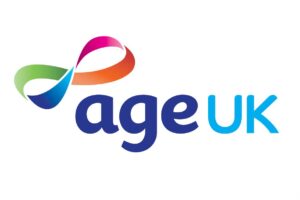 Working hours : 21 – 28 Hours per week
Salary:£18,162 pa (£24,000 FTE)
Location: Hybrid – Travel across West Sussex, Brighton and Hove
Age UK West Sussex, Brighton & Hove, is an independent local charity working in the community to help older people, their families and their carers. Their vision is to inspire and enable people in West Sussex, Brighton & Hove to Love Later Life. To do this, they provide an array of services and activities that meet the needs and interests of the communities they support, providing opportunities for people to get out, have fun, socialise and build friendships. It really is a great place to work if you really want to make a difference in people's lives.
The Role
You will provide leadership support to the team and ensure operational requirements are maintained to provide the best possible service. You will also build relationships with Statutory and Non statutory organisations, understanding the scope of Dementia services across West Sussex, Brighton and Hove.
At AWSBH, staff benefits include:
Flexible Working Option
Ongoing professional training and development
28 days annual leave (plus bank holidays) pro-rata for part time staff
As an employer, they want to see the diversity of our communities reflected in the workforce. They believe that employing a rich mix of people from a range of different backgrounds with fresh ideas and different perspectives is key to enabling them to continually improve our services to the diverse communities they serve. They welcome and encourage applications from all members of the community.
They are committed to ensuring that the recruitment process is as inclusive as possible for everyone and this includes making reasonable adjustments for disabled people.
To arrange an informal chat, please contact Charlie Rayner on 07904 977251 or email charlie.rayner@ageukwestsussex.org.uk
For Job Description & Application form please click here.
To apply please complete an application form or email your CV with a full covering letter as to why you are suitable for the role to recruitment@ageukwestsussex.org.uk
Closing date:  18 July 2023
Interview Date: 27 July 2023