Coordinator
Recruiting Organisation: Capital Project Trust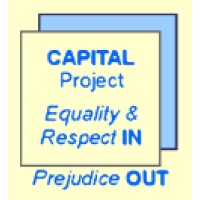 Working hours: 2 Part-Time Roles at 21.5 hours per week (3 days) OR 1 Full-Time Role at 37.5 hours per week (5 days)
Salary: £11.25  per hour
Contract: Fixed Term Contract until March 2024
Location: west (Bognor Regis, Chichester, Midhurst) and the north (Horsham, Crawley, Haywards Heath, Burgess Hill and East Grinstead) of West Sussex
Capital Project Trust is looking for Coordinators to arrange community meetings and support small peer teams in the west (Bognor Regis, Chichester, Midhurst) and the north (Horsham, Crawley, Haywards Heath, Burgess Hill and East Grinstead) of West Sussex. They have either two part time roles each covering one of the areas, or one full time role covering both areas.
You'll need to be someone who:
​

Has lived experience of mental health issues / receives services
Has experience running meetings and facilitating groups
Has ability to manage a small team
Has great engagement skills and can connect with others easily
Understands our values
​
They are also happy to consider job sharing and negotiation of weekly hours.
For the full job description, role profile & application form click here. 
Apply by completing an application form and send it to recruitment@capitalproject.org.  You must also complete and send an equal opportunities form with your completed application form.
If you would like more details about this role, please email Duncan: duncan.marshall@capitalproject.org
Closing Date: 12 Dec 2022, 12 noon
Interviews from 19 Dec 2022