Community Support Link Workers
Recruiting Organisation: Age UK West Sussex, Brighton & Hove (AUKWSBH)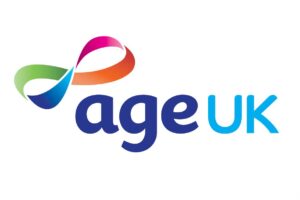 Working hours: 37 hours a week with occasional evenings and weekends
Location: Horsham
Salary :  £23,690 p.a
Age UK West Sussex, Brighton & Hove, is an independent local charity working in the community to help older people, their families and their carers. Their vision is to inspire and enable people in West Sussex, Brighton & Hove to Love Later Life. To do this, they provide an array of services and activities that meet the needs and interests of the communities they support, providing opportunities for people to get out, have fun, socialise and build friendships. It really is a great place to work if you really want to make a difference in people's lives.
The Role:
The purpose of the role is to :
a) support patients at risk of ward admission or in the early to mid-stages of post hospital discharge and
b) identify innovative opportunities and solutions to support the patient's recovery and self-management of their health and social care needs.
This support will build and maintain independence, improve condition management and support positive health and well-being outcomes for the patient. This is a pilot project funded by Sussex Community Foundation Trust (SCFT). The role sits within Multi-Disciplinary Teams (MDT) working on the Urgent Community Response (UCR) and Intermediate Care Units (ICU) and the employer for these roles is AUKWSBH.
At AWSBH, staff benefits include:
Flexible Working Option
Ongoing professional training and development
28 days annual leave (plus bank holidays) pro-rata for part time staff
Eligible for Blue Light discount scheme
Part of an inclusive and committed team
Ability to make a genuine positive difference to people's lives
4% auto enrolment pension with Life Assurance
As an employer, they want to see the diversity of our communities reflected in the workforce. They believe that employing a rich mix of people from a range of different backgrounds with fresh ideas and different perspectives is key to enabling them to continually improve our services to the diverse communities they serve. They welcome and encourage applications from all members of the community.
They are committed to ensuring that the recruitment process is as inclusive as possible for everyone.
Download job description & person specification: JD – CSLW
To arrange an informal chat, please contact Jo Clarke at  jo.clarke@ageukwsbh.org.uk  
To apply please complete an application form or email your CV with a full covering letter as to why you are suitable for the role to recruitment@ageukwestsussex.org.uk
Closing date:  9 Oct, 2023
(They may interview suitable applicants before the closing date and vacancies could close earlier, so please do apply as soon as possible.  Please note that they are unable to accept sponsorship applications and you will need the Right to Work in the UK.)