Communications & Admin Assistant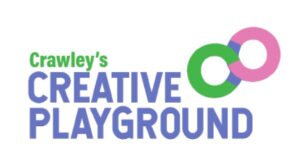 Recruiting Organisation: Creative Playground Crawley
Working hours: 3 days per week (24 hours), PAYE or Freelance
Salary: £25,000 per annum pro-rata
Contract: till March 2025 (subject to satisfactory 6-monthly reviews throughout the course of the contract, and continuation of Arts Council England funding)
Location: Crawley
Are you good with words? Do you have an eye for design?
Even if you've never worked or studied in the arts, this job could be for you.
Creative Playground are looking for someone who might be looking for their first or second job or who might want a career change.
The Communications & Admin Assistant role supports the Creative Playground team to effectively implement a marketing strategy and coordinate this action learning project and ensure the smooth administration and running of the programme.
Job Pack – Communications & Admin Assistant – Job Pack
Closing Date: 14 Aug 2023
Interview Date: 24 Aug 2023
Contract Start Date: 5 September 2023 (or as close as possible to)