Clinical Lead
Recruiting Organisation: Lifecentre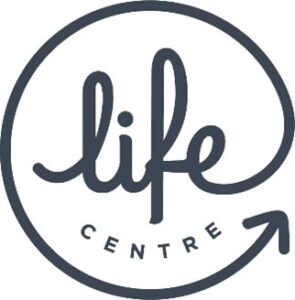 Working hours: 15 hours a week
Salary: £15,308 – £15,887 pro rata [£37,761 – £39,190 FTE]
Location: Chichester
Come and make a difference!
An exciting opportunity has arisen for an enthusiastic, strategic leader to join Lifecentre as Clinical Lead.
Lifecentre is a charity serving survivors of sexual abuse in West Sussex. As a pivotal role within the Senior Management team, the Clinical Lead will contribute to shaping Lifecentre's clinical services. Reporting to the Chief Executive Officer (CEO), they will work alongside the clinical lead for therapy, and will be responsible for pre-therapy support, including psychoeducational groups.
The post holder will lead, direct, and manage the pre-therapy clinical team, managing and monitoring performance.
Ensuring Lifecentre policies and procedures are adhered to, kept up to date and uphold the best interests of clients and mission as a charity.
The roles will work together to provide support to the whole clinical team.
The person in this role will demonstrate strategic leadership and be able to lead and support their teams in achieving therapeutic goals.
They will be a BACP or ACC accredited therapist or equivalent, with clinical experience, including working with trauma and complex mental health issues.
They will have experience of safeguarding children and vulnerable adults and be skilled in holding professional boundaries effectively.
The post holder will also be a committed and mature Christian who is an active part of a church community.
Lifecentre is a truly inspiring place to work. Values are embedded throughout the organisation – creating safety, cherishing diversity, nurturing hope and showing kindness. The post holder will be an integral leader who will promote these values to all who use Lifecentre services. They will have a passion for leading and developing our fantastic staff.
For further details / to apply please visit our website www.lifecentre.uk.com
or by contacting: – Email: emma@lifecentre.uk.com 
For an informal discussion about the role please contact Kathryn Slatter, Chief Executive at kathryn@lifecentre.uk.com
The successful applicant will be subject to a Standard DBS check and must be eligible to work in the UK.
Closing Date: midnight,  17 November 2023
Interviews: between 28 November and 30 November 2023