Charity Director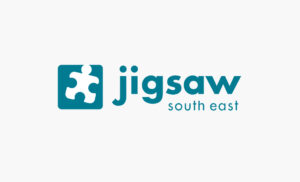 Recruiting Organisation: Jigsaw (South East)
Working hours: 10 per week  (days/times TBA)
Salary: £10,857 (Full time equivalent for 35 hours is £38,000)
Contract: Permanent
Location: East Court, East Grinstead RH19 3LT (Hybrid Working)
Jigsaw (South East) is a local child bereavement charity, covering Surrey, Mid Sussex and surrounding areas. They offer advice and support services to children and young people in the lead up to and after the death of a loved one.  Their vision is that children and young people will not be alone in their bereavement journey.
They are seeking an exceptional and inspirational leader with charity experience, who is ready to accept the challenge of taking Jigsaw (South East) into its next stage of development, delivering a service to all children in the catchment area, ensuring they have dedicated, highly committed support workers who are able to meet the demand. You will be an expert at leading and developing an effective organisation.
You will have a track record of organisational leadership, developing strategy, building key strategic relationships, delivering strong communications, helping to build organisational capability, whilst generating significant financial growth and delivering measurable results.
Experienced and talented – in leading a staff team and volunteers who ensure delivery of our front-line services; in working with trustees to address the strategic priorities of quality, efficiency and sustainability; in managing all aspects of a busy and much need.
In return you can be offered the following benefits:
Pension
Access to free Employee Assistance programme
Flexible working
Family-friendly environment
To apply please visit https://www.jigsawsoutheast.org.uk/vacancies/
Closing Date: Midday 10 June 2022
Interview Date: 27 June 2022