Care Not Custody Senior Practitioner (Women Only)
Recruiting Organisation: Brighton Women's Centre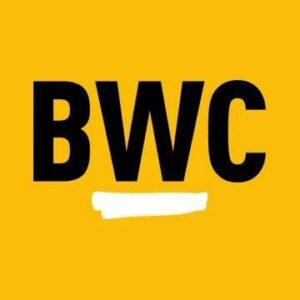 Working hours: 28 hours per week within normal office hours 9am – 5pm. Occasional out of hours may be required.
Salary: £28,785 pro rata
Contract: One-year fixed term until March 2025
Location: Based in West Sussex. Travel to other BWC locations and
partner locations will be expected. Care Not Custody staff will
be based in Brighton, West Sussex, and East Sussex.
BWC is recruiting for a part time Care Not Custody Senior Practitioner to support with the management of the day-to-day operation of the Care Not Custody Project. She will deliver targeted case-work interventions to women with Out Of Court Disposals as well as supporting the wider Inspire project in their work with women in the Criminal Justice System.
Care Not Custody is a pilot intervention service in partnership with Sussex Police, to divert women away from the criminal justice system, by offering an Out Of Course disposal (OOCD). This project sits within BWC's Inspire Service, which delivers support for women who are involved in the Criminal Justice System and is the Ministry of Justice (MoJ) Commissioned Rehabilitative Services (CRS) provider for women in Sussex. In line with BWC values, Inspire adopts a relational, trauma-informed, asset-based approach. Inspire supports women with a range of underlying needs, with the overarching aim of supporting women to move out of the Criminal Justice System and improve their access to a range of services.
Care Not Custody encourages frontline police officers to consider an OOCD in cases where they would normally have charged a woman. Currently, women who receive a caution or community resolution do not have access to a women specific service in Sussex. Women who agree to the condition will be referred to BWC via the Adult OOCD team, for up to 16 weeks of casework support, diverting them out of the formal criminal justice system into a holistic support package.
To Apply
For the full job description, person specification and more information on BWC please download the Job Application Pack here – Care Not Custody – Senior Practitioner-Application Pack
To apply please complete an application form and equalities monitoring form and return these to admin@womenscentre.org.uk before the deadline.
Closing Date: 9am, Monday, 26 June 2023