Business Development Manager
Recruiting Organisation: Capital Project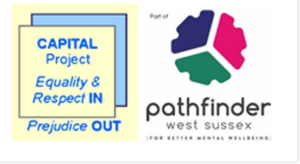 Working hours: 22.5 – 28 hours per week (3/4 days)
Salary: £18.90 per hour (pay review pending)
Location: Remote / Bognor Regis Office base / Hybrid
Contract: Fixed Term Contract – 6 months from start date (potential to lead to permanent position)
Help us Expand Our Peer Led Organisation
Looking for an exciting challenge for 2023?
Passionate about mental health?
Can you bring in new work, funding and partnerships?
CAPITAL Project Trust is led by members, staff, trustees and volunteers who have lived experience of mental distress. They're built on passions to give people with a voice, to develop, design and coproduce services. In the 26th year, they're at an exciting stage of change.
The commissioning landscape has completely altered over this time, and they're developing plans to consolidate their position, building strengths and reputation as an independent peer led organisation.
They now need a Business Development Manager to work with the CEO and Trustees to bring  interim strategy to life: to enhance their peer led services, ambitions for community leadership, explore new business ideas and ultimately sustain the organisation for years to come.
They're looking for a business-minded individual who has a strong track record of leading successful funding applications or fundraising, who can establish and maintain relationships with potential partners and funders.
This is a fixed term role with the opportunity to become permanent depending on funds the post holder obtains.
For more details contact Duncan Marshall, CEO on 01243 869662 or: duncan.marshall@capitalproject.org
Visit https://www.capitalproject.org/business-development-manager on  how to apply.
Job Description: Business Development Manager JOB DESCRIPTION
Apply now!
Send your CV and an accompanying letter telling why you're interested in the role and the experience you bring.  Please also download and complete the Equal Opportunity Form.
Send to: recruitment@capitalproject.org
Closing Date: 12 March 2023, 11.59pm