Pearce Foundation Grant Opportunity
– Applications Open Soon: 1st June 2023 –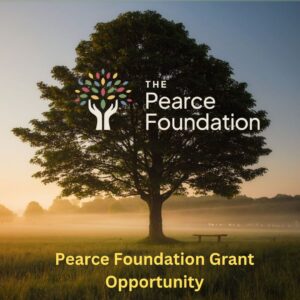 The Pearce Foundation provides funding to the value of £2,000 and a range of tailored support activities to help strengthen an organisation's capacity.
They are looking to support 1-2 more charitable organisations for the summer round.  Organisations new to the Pearce Foundation need to
have been operating for two years or less;
with an income of less than £50,000 a year;
based in Sussex;
They adopt a personalised support model, informed by a coaching approach. More information can found on eligibility criteria and support timeline here – https://www.pearcefoundation.org.uk/news
They'd love to hear from if you meet our minimum criteria and are interested in our approach.
You can Apply for the grant here
Deadline for applications:   30 June 2023.