April funding update from Sussex Community Foundation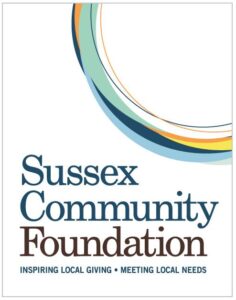 Sussex Community Foundation is very pleased to announce three new Funds as part of General Awards for this coming round. Apply for these through the General Awards application form. These are:
Tiney Fund – providing funding for charities and not-for-profit organisations in Sussex  working to support children, young people and older people, including projects that increase access to educational and social opportunities.
Now! Charity Sustainable Communities Fund – providing support for small charities and not-for-profit organisations in East Sussex and Brighton & Hove working to reduce waste and environmental impact, through adopting measures that repurpose, recycle and repair products and materials. For more information, please visit here.
Crucible Foundation Fund – providing funding for small charities and community groups across Sussex working to support women and girls, refugees and those who have experienced trauma, and people who have been involved in the criminal justice system. The Fund also supports projects focussing on mental and physical health, education and training and the environment and climate change. Find out more here.
Please apply with the supporting documents as applicable. Guidance is available here. Please contact the grants team if you have any questions before submitting an application. You can email them at grants@sussexgiving.org.uk
For other fundings available, please visit https://sussexgiving.org.uk/give-to-your-community/our-funds/
Closing date: 6 May 2022