Packing day and Xmas appeal : Refugees Welcome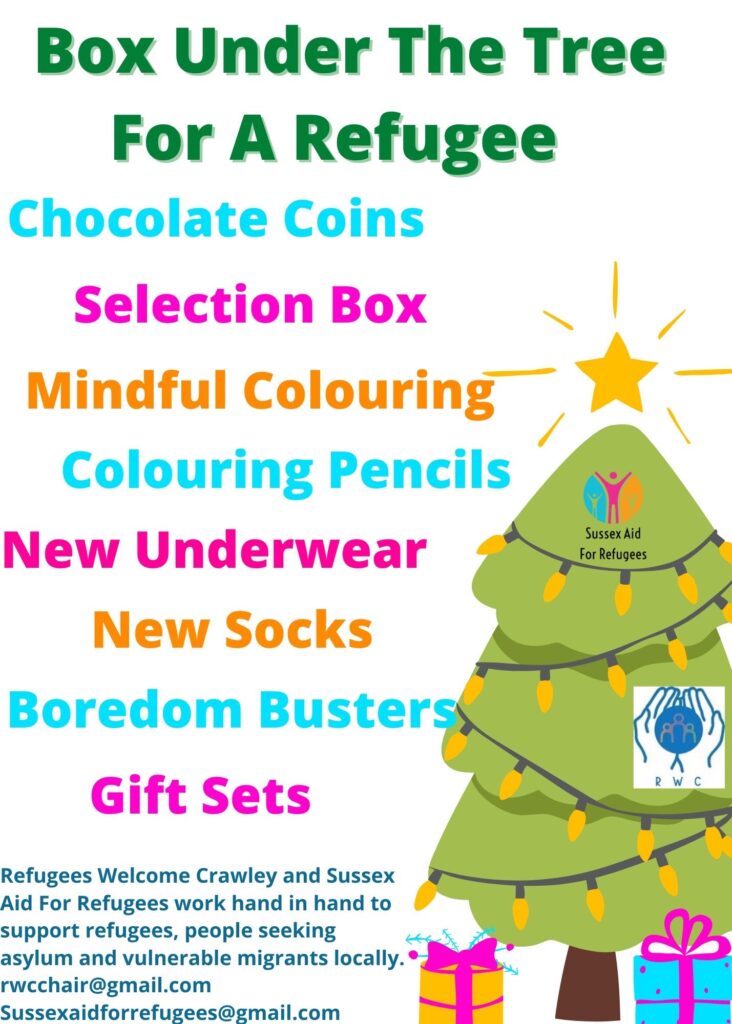 Sussex Aid for Refugees & Refugees Welcome are appealing everyone for a little support this Christmas to help pack 400 brand new winter packs. There are no stinks or stains to wade through everything has been newly purchased by The Church of Jesus Christ of The Latter Day Saints.
Date:Sat 3 Dec, 10 am
Venue: The Church of Jesus Christ of Latter Day Saints, Old Horsham Rd, Crawley RH11 8PD
They don't have any selection boxes for the gift bags and would really appreciate some support. Either run your own thing or you could join in their box under the tree for a refugee campaign.
It's a really simple initiative that works really well in places like offices, churches and schools. You take a big open box, wrap it nicely, place under the tree and pop the attached poster on. People can then add to the box as a nice collective effort.
Amazon wish list is updated with usual needs but also when gap is identified that needs filling for the gift bags for example the 1-2yr olds and the teens
https://www.amazon.co.uk/hz/wishlist/ls/1K1SSD59EHDOY?ref_=wl_share
Poster to print: Box under the Tree for a Refugee