Carers Health Team – support for informal carers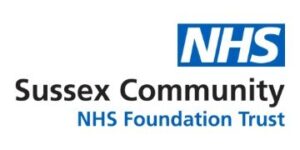 The Carers Health Team is here for carers who may be struggling to cope or have their own physical and mental health issues that they are not addressing because of their caring role.
If you come into contact with a carer/know a carer/are a carer who is struggling or concerned about accessing services due to reports in the media about NHS pressures, signpost them to the Carers Health Team.
The Carers Health Team is a free service provided by Sussex Community NHS Trust, they are experienced health professionals (nurses and therapists) who can support unpaid or informal carers over the age of 18 registered with a West Sussex GP with:
Health screening
Advice and strategies to reduce the strain of caring and to promote good health
Contingency planning
Medication management
Manual handling advice (not training)
Read more here – Carers Health Team
Watch Them here – Carers Health Team – You Tube
For further information, contact the team on 01243 623521, sc-tr.carerwellbeing@nhs.net or www.sussexcommunity.nhs.uk.