Access to Art at Home: Poems for Our Planet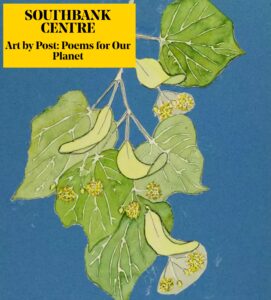 Art by Post: Poems for Our Planet is a free creative arts project delivered through your letterbox!
Free creative activities building connections to the world around us
Art by Post returns with six new booklets, delivered to your door, providing poetry and art activities that engage with nature and the effects of the climate crisis.
The first three Art By Post: Poems for Our Planet booklets are now available in Arabic and Portuguese, while booklet one is also available in Punjabi.
Access the first three booklets here
Participants receive six booklets in the post, arriving every few weeks. The booklets guide you through activities which use poetry, creativity and nature to inspire and support wellbeing, whilst also making connections with the living world around us.
Through these activities, designed by professional artists, participants are encouraged to think about how we can care for the health of our planet and help to address the climate crisis, looking for opportunities for individual and collective action.
Some of the poetry created by participants will be included in an installation at the Southbank Centre this summer.
Art by Post: Poems for Our Planet is free to take part in and is for anyone needing support with their wellbeing, especially those feeling lonely or isolated, or with long-term health conditions.
Contact the Art by Post team by phone or email –
By phone: 020 7960 4206
By email: artbypost@southbankcentre.co.uk