Night Support Worker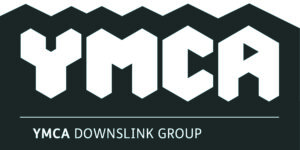 Recruiting Organisation: YMCA DownsLink Group
Working hours: Full-time, 37.5 hours per week
Salary: £26,425 per annum
Contract: Permanent
Location: Horsham
YMCA DLG stands together with children and young people who are at risk; keeping them safe, supporting their emotional wellbeing, and enabling them to belong, contribute and thrive in their local community. They work to prevent youth homelessness across Sussex and Surrey and provide a home to 763 young people every night. They reach a further 10,000 young people and their families through their other key services, such as counselling, support and advice, mediation, and youth work, so that all young people can belong, contribute and thrive.
They provide accommodation and support for 16+ Looked After Young People (LYP), Care Leavers and Unaccompanied Asylum-Seeking Children (UASC) across three services. The specialist supported accommodation services are run by the enthusiastic teams, working collaboratively to encourage young people into education, employment or voluntary work.
The Role:
They are looking for a Night Worker to join the enthusiastic and dynamic team at Older Looked After Young People (OLYP) Project.
You will support young people at risk, using a trauma informed and advantage thinking approach to support them in achieving their goals.
You will encourage the growth of each resident's assets, strengths, and talents.
You will also promote involvement in group-work and activities for them to develop skills and enter education and training.
You will manage a caseload of young people and you will be the driving force for helping them to feel empowered whilst identifying and attaining their goals.
The majority of your working hours will involve lone working.
Based on site, this role is on a rolling rota, working 4 nights on, 4 nights off, with shifts of between 8pm to 7am, this includes weekends and bank holidays. You will get to know the team and project, along with extensive training prior to starting on a rota.
Who you are:
A successful applicant will be a dynamic, innovative individual who is passionate about supporting at risk young people to lead independent lives.
You will have good interpersonal skills, the ability to build strong relationships and a basic understanding of the support needs of young people and/or adults at risk, along with an awareness of all aspects of safeguarding.
Ideally, you will have specific knowledge and experience of working with young people leaving care.
You will be a team player but also be able and comfortable to work alone, using your own initiative.
You will understand the impact of trauma on others and have the ability to work with a strengths-based approach with people who may be in distress.
You will also have experience of working in a customer facing environment, remaining calm and solution-focused when dealing with challenging behaviour.
Successful candidates will already have the right to live and work in the UK
Great candidates may not fit everything that have been described above, or who have important skills that have not been mentioned. If that is you, please do not hesitate to apply and tell them about yourself.
Read More here –Night-Worker-Job Profile
How to apply:
If you would like any further information or an informal discussion about this post, please contact denise.morgan@ymcadlg.org
YMCA DownsLink Group welcomes applications from all sections of the community. They value diversity and promote inclusion, which they demonstrate through their activities, as well as in their policies and working practices. Reinforced by their culture and values, they seek to create an inspiring and inclusive place to work.
YMCA DLG requires all staff and volunteers to be committed to safeguarding and promoting the welfare of children, young people and vulnerable adults and to respond proactively to safeguarding concerns. Successful applicants are required to undertake an Enhanced Disclosure via the Disclosure and Barring Service (DBS).
For questions regarding this role or to request another application format: please email at recruitment@ymcadlg.org
Please ensure you fully complete the online application form and upload a copy of your CV.
Closing Date: 25 Sep 2023
Interview Date: Please note this is a rolling advert; applications will be reviewed regularly, and suitable applicants will be invited to attend interviews on a rolling basis. Please apply early to avoid disappointment.